It has been said that freedom is the oxygen of the soul and that in all chaos there is a cosmos, in all disorder a secret order. The angels teach us that the energy of change and chaos is a forerunner to the process of transcendence.
Freedom or liberty is the ability to act or change without constraint. It opens the doorway to creativity, untapped potential, and provides a gateway for a more peaceful, joyful and satisfying life.
The Archangels Zadkiel and Jophiel are the archetypal energies of transformation, beautification and creativity. They work with humanity to unlock the internal constraints of limitation that we create that can limit our sense of personal freedom.
In this workshop we will invite through discussion, meditation and angelic guidance these two powerful Archangels to work with us to uncover and clear the pathway to new levels of personal freedom.
This is an opportunity to explore a deeper freedom – a freedom that the soul is asking for – the freedom to become all that we were meant to be.
The elements of an expressive, expansive and joyful life are driven by our basic instincts of survival, love, belonging, power, fun and freedom.
"No one outside ourselves can rule us inwardly. When we know this, we become free" - Buddha
--
We will not be recording this workshop. One of the unique aspects of the College's online events is that they are highly interactive. Participants are encouraged to discuss and share with the tutor and the group. These sharings can be very personal, and some may not feel comfortable with them being recorded.
--
Previous participants say:
"Wonderful workshop. Uplifting and empowering."
"Kim is amazing and her workshops are brilliant. It's the first person who provided me proper guidance in the spiritual world."
"I loved this workshop with Kim who really speaks from her heart. Her guided meditations were great."
--
This workshop will be live in our online classroom
All you need to take part is a good internet connection and a computer with a webcam, microphone and Zoom.
On booking this workshop, you will receive an email with the Zoom link to access it. Remember to check your spam folder if you don't receive this confirmation email in your inbox.
Please send us a message if you have any questions. We hope you enjoy the workshop!
About Kim Pilkington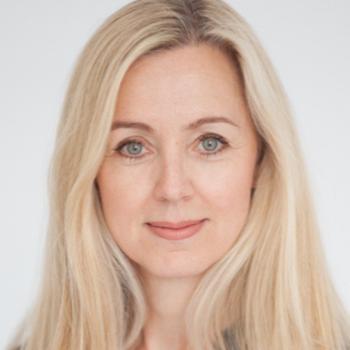 College alumnus Kim Pilkington teaches how to work with the energy of spirit guides, ascended masters and angels to bring through messages of practical guidance, love and hope.
Read more about Kim
Buy Now
To secure your place on this workshop click book now.
Price: £75.00
Become a member today and you will save £20.00 on this purchase. Find out more about membership.