Join Liesl Duffy and many angelic and divine feminine teachers and healers and learn how to strengthen and enhance your connection to spirit via the written word.
This is a magical journey to connect to divine wisdom and grace, and receive healing and guidance to help you now. The workshop will consist of practical ways to connect to your heart and divine intuition to help you remember "we are all clear channels for spirit as we are all equally divine".
The universe is always communicating with us, however, sometimes it is difficult to discern what true connection with spirit is and to connect to our truth. 
The day will include practical ways for you to learn how to write with these energies of light that is unique to you, helping you to recognise and develop your own spiritual gifts and channelling abilities.
Liesl will lead guided meditations, channelled messages as well as practical work to let go of fear and any limiting blocks to creative self-expression. We will be working with many healing goddesses including Bast, Mary Magdalene, Guinevere, and Archangels Dokiel, Michael and Domiel.
Each participant will also receive a written message from an angel or goddess who has come forward to work with them on a more one-to-one basis at this time.

--
We will not be recording this workshop. One of the unique aspects of the College's online events is that they are highly interactive. Participants are encouraged to discuss and share with the tutor and the group. These sharings can be very personal, and some may not feel comfortable with them being recorded.

--
Previous participants say:
"Brilliant!! Love Liesl's workshops."
"Amazing tutor, I felt so much lighter and positive after the workshop. It was insightful and had lots of information about the different angels and goddesses. I loved the meditations and the messages I received."
"This workshop was absolutely wonderful, it exceeded my expectations. Liesl is such a great teacher, so kind, patient and fun."
"Very powerful this event, I am waiting for more."
--
This workshop will be live in our online classroom
All you need to take part is a good internet connection and a computer with a webcam, microphone and Zoom.
On booking this workshop, you will receive an email with the Zoom link to access it. Remember to check your spam folder if you don't receive this confirmation email in your inbox.
Please send us a message if you have any questions. We hope you enjoy the workshop!
About Liesl Duffy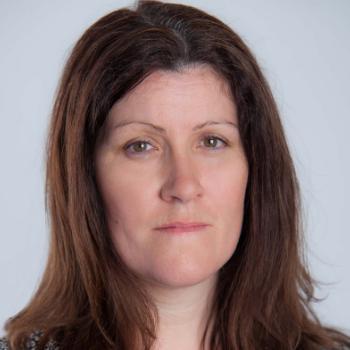 Having trained at the College, Liesl now works with the angels, guides and ascended masters to offer guidance that can assist her clients in all areas including relationships, career, life purpose and spirituality.
Read more about Liesl
Register your interest
This workshop has already taken place, please register below and we'll let you know when it runs next.