Ancient wisdom describes human beings as having layers of experience: environment, the body, the mind, the intuition and a sense of self or spirit.

Our connection with our 'inner' environment is the first level of experience and one of the most important. If our environment is clear and positive, it will have a positive effect on all the other layers of our experience.
Working with Archangel Raphael's supernal healing energy, we can learn how to create a sense of balance within our 'inner' environment. In doing so, we can experience a greater sense of peace and connection within ourselves and, in turn, with the external environment and with others around us.
In this workshop, through creative visualisation and discussion we will connect and work with Archangel Raphael and the Angels of Virtue who nurture the miracles of the natural world; of nature and the laws of harmony and balance. 
We will explore how to gently release aspects of ourselves that limit our ability to create peace within our 'inner' environment and to invite in the meaning of our experience to transform it into wisdom so that we can truly enjoy being who we are.
"Everything in nature invites us constantly to be what we are" – Gretel Ehrlich

--

We will not be recording this workshop. One of the unique aspects of the College's online events is that they are highly interactive. Participants are encouraged to discuss and share with the tutor and the group. These sharings can be very personal, and some may not feel comfortable with them being recorded.
--
Previous participants say:
"Kim's energy was so radiant and warm I left the workshop on cloud 9! From the content of the workshop to Kim's personality, etc. the whole workshop was outstanding and sublime. I do hope to be on another of her Angelic workshops!"
"Wonderful workshop, very inspiring and reassuring."
"Kim is an amazing tutor and I would definitely recommend her and her course to anyone curious to learn about the angelic realm."
--
This workshop will be live in our online classroom
All you need to take part is a good internet connection and a computer with a webcam, microphone and Zoom.
On booking this workshop, you will receive an email with the Zoom link to access it. Remember to check your spam folder if you don't receive this confirmation email in your inbox.
Please send us a message if you have any questions. We hope you enjoy the workshop!
About Kim Pilkington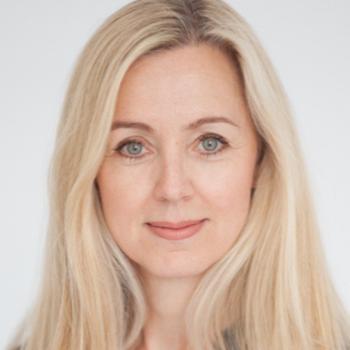 College alumnus Kim Pilkington teaches how to work with the energy of spirit guides, ascended masters and angels to bring through messages of practical guidance, love and hope.
Read more about Kim
Buy Now
To secure your place on this workshop click book now.
Price: £75.00
Become a member today and you will save £20.00 on this purchase. Find out more about membership.