Although angels do not have a gender, many represent and hold divine feminine wisdom, power and love that they can help activate within us, as we are all one, all divine, all made of love.
As the earth awakens to the new codes of light and love surrounding it at this time, we too are part of our own individual expansion and growth to new ways of being, of living, based on what gives us soul freedom and happiness.
A rebalancing is occurring so that equality becomes the norm on earth and we remember to rise and choose to share and recognise our gifts and step out and not be afraid to shine our own light, to be true to who we are.
Liesl has been guided to run two workshops this autumn where you can learn to connect and work with the female Archangels known as Faith, Hope and Charity and Mary, Aurora and Amethyst (link opens in new window).
They want to work with us on a much deeper and personal level and help us during this transition so we can step into our own power with grace and ease, let go of anything holding us back and receive healing, guidance and unconditional love.
Come and learn more about these Archangels, how you can work with them, and how they can help you rise every day with courage, strength and focus to help you in all areas of your life.
This workshop consists of healing meditations, channelled messages, guidance and practical work.
You do not need to have attended one of Liesl's female Archangels workshops in order to do the other. Whilst both are complimentary to one another, they can also be attended separately.
--
We will not be recording this workshop. One of the unique aspects of the College's online events is that they are highly interactive. Participants are encouraged to discuss and share with the tutor and the group. These sharings can be very personal, and some may not feel comfortable with them being recorded.

--
Previous particpants say: 
"It was great!!! Liesl is fantastic and her meditations so powerful!!"
"Once again, a beautiful workshop imbued with, love, light, healing and Liesl's own brand of pragmatism, warmth and humour."
"Liesl is very connected with the higher realm."
"Liesl was fabulous, as was the workshop. The meditations were really great for me, I felt very connected throughout, there was much personal resonance for me, I felt totally calm, peaceful and uplifted by the end of the workshop. A super session and yes, I will be looking for more workshops and courses with Leisl, as I love her overall vibe, her easy and personal approach, her amazing knowledge and connection with the angels and their angelic healing properties. Many, many thanks."
--
This workshop will be live in our online classroom
All you need to take part is a good internet connection and a computer with a webcam, microphone and Zoom.
On booking this workshop, you will receive an email with the Zoom link to access it. Remember to check your spam folder if you don't receive this confirmation email in your inbox.
Please send us a message if you have any questions. We hope you enjoy the workshop!
About Liesl Duffy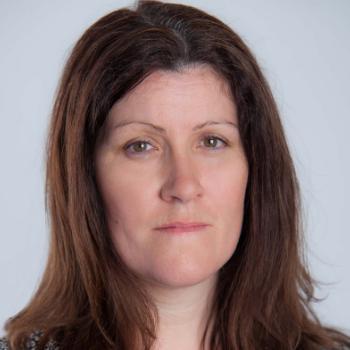 Having trained at the College, Liesl now works with the angels, guides and ascended masters to offer guidance that can assist her clients in all areas including relationships, career, life purpose and spirituality.
Read more about Liesl
Join us for both female Archangel workshops:
Buy Now
To secure your place on this workshop click book now.
Price: £80.00
Become a member today and you will save £20.00 on this purchase. Find out more about membership.