Many people feel they intuitively write but don't feel the words are their own. During this two-day in-person workshop, you will discover if those words come from Spirit or your subconscious. 
Spirit has been using writing as a vehicle for communication for thousands of years. Sarah has over 16 years of experience teaching and practising spirit writing. Over this two-day in-person workshop at the College in London, she will share her knowledge and passion for the subject with you. 
You will learn what spirit writing is... and what it isn't - there are many misunderstandings about this form of mediumship. You will also explore different approaches to spirit writing, from being Inspired (by your spirit guide or soul) to inspirational writing, and automatic writing (working in an altered state). 
During the workshop, you will get to write with various spirit beings bringing forward their unique wisdom and messages for you, the group and everyone. 
Sarah will encourage you to allow the words to flow without judgement, helping you to know when it is Spirit instead of your mind or ego. She will also ensure you are aware of the origin of the words and their purpose.
--
Entry requirements

No previous experience is required.

--
Previous participants say:
"Really enjoyed the course. Sarah is a lovely tutor."
"Sarah's course was absolutely enjoyable. Sarah tried to engage us all and I had a great deal of fun and understanding of the topic."
"Overall a really enjoyable course. Sarah is really informative, takes the time to answer questions an explain the different topics in the course. A lovely group of people and enjoyed the course."

"Sarah is a great teacher and provided a very comprehensive guide to inspirational and automatic writing. The exercises were very enjoyable and we all gained a lot from Sarah's vast knowledge. I would highly recommend this course with Sarah to others."

--

Workshop Schedule
There are 2 sessions for this workshop
| | | |
| --- | --- | --- |
| 1 | Saturday 19th October 2024 | 10:00am - 5:00pm |
| 2 | Sunday 20th October 2024 | 10:00am - 5:00pm |
This workshop is taking place in-person at our college in London
You can find the address and travel directions on our contact page - we'll also include all the information in your enrolment email.
About Sarah Tyler-Walters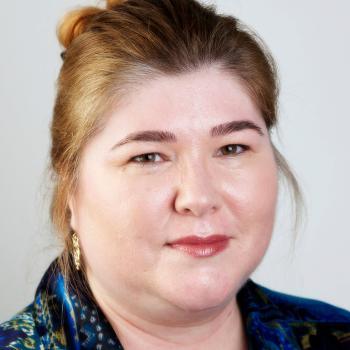 Sarah Tyler-Walters is a trance medium, intuitive coach and teacher. She delivers consultations, courses, masterclasses, and lectures with Master Chou (her Spirit communicator).
Read more about Sarah
Buy Now
To secure your place on this workshop click book now.
Price: £230.00
Become a member today and you will save £40.00 on your first ticket.
Additional tickets for this event charged at £230.00
Find out more about membership.