Samhain is, in the Celtic tradition, the final harvest and New Year's Eve. Magic is heavy in the air for it is the perfect time for divination, communion with our beloveds who have passed over to the summer lands, of endings and transformation.
On the night of Samhain (31 October), the veil between the worlds is thin and tangible. It is a sacred time in which the world of the Faye, spirits, ancestors, and mortals might meet.
Within this cycle of the wheel of the year, we now come to see the Goddess as Crone. She now deepens into herself and enters her cave, the place between the worlds. Here, she tends to her cauldron, stirring her sacred brew ready for those who seek to drink her alchemy of liquescent magic and journey with her, to let go of the old and embrace the new.
Join Sarah Jane Dennis, Crystal Healer and Priestess of the Goddess and Avalon, as we learn practices to celebrate one of her favourite times of the year, Samhain. 
This workshop will prepare you in creating your own Samhain celebration on 31 October.
In this livestream workshop you will:
Discover what the festival of Samhain is all about, its traditions, rituals and ways you can authentically celebrate it
Learn about the Celtic Dark Goddesses, Kerridwin and Sheela -Na -Gig: their symbols, spirit animals and other properties and how to harness their gifts and the healing powers they offer us throughout the season of Samhain
Experience a crystal guided journey to meet the Crone Goddess and your own shadow side for deep healing.
Draw your own Goddess to adorn your altar (artist skills not essential)!
Learn how to create and dedicate your Samhain altar
Learn about crystals to use to connect with at this time and how to properly cleanse, attune and dedicate them
Create a ceremony and ritual to honour our beloved family members and ancestors who have passed over
Be shown how to sow the seeds of your new intentions
"Come, come let's have fun for the wheel of the year has spun full turn and Samhain has begun"
--
We will not be recording this workshop. One of the unique aspects of the College's online events is that they are highly interactive. Participants are encouraged to discuss and share with the tutor and the group. These sharings can be very personal, and some may not feel comfortable with them being recorded.

--
Previous participants say:
"The time and effort this facilitator put into preparation for this workshop goes far beyond what I have seen before. Sarah Jane was warm and sensitive to everyone's needs. I enjoyed this workshop. I hope that she will have the opportunity to return to the College."
"Sarah Jane Dennis delivered an amazing workshop and I now feel totally balanced. We learnt about the Goddess and how to make an Altar and a magical hazel wood wand. I hope Sarah Jane can deliver more Goddess workshops for the Summer Solstice, The Autumn Equinox and Winter Solstice."
--
This workshop will be live in our online classroom
All you need to take part is a good internet connection and a computer with a webcam, microphone and Zoom.
On booking this workshop, you will receive an email with the Zoom link to access it. Remember to check your spam folder if you don't receive this confirmation email in your inbox.
Please send us a message if you have any questions. We hope you enjoy the workshop!
About Sarah Jane Dennis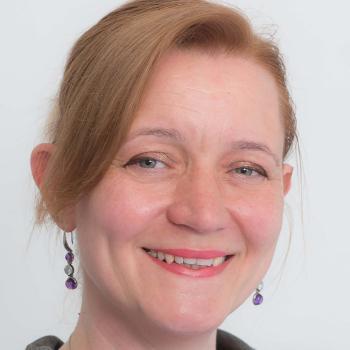 Priestess of Avalon Sarah Jane Dennis is an accredited crystal healer and master teacher of Angelic Reiki. She is well-versed in various modalities, all of which she brings to her practice.
Read more about Sarah Jane
Buy Now
To secure your place on this workshop click book now.
Price: £105.00
Become a member today and you will save £20.00 on this purchase. Find out more about membership.