As Starseeds and Lightworkers, we have a deep calling within us to be of service. We have an inner knowing that we are here to assist Gaia in her Ascension. 
During this day together we will join our energies with the Arcturians and many star systems. We will be the channels through which they are able to work. We will begin by opening our connection to the Arcturians and raising our frequency with their assistance. Carol will then discuss with you and lead you through guided meditations where you will learn how to use their spiritual technology to facilitate powerful healing for our planet.
We have been able to assist the Arcturians in building a phenomenal energy in the Spanish Pyrenees, which I will talk about. They say it is enough to travel all over the Planet and to the outer edges of the Galaxy. We will be using this energy following their instructions of where it is to be sent.
As we assist our Planet in this way, the Arcturians tell us we are given more Light and assistance for ourselves. The best way to clear karma is through unconditional service work.
Our Planet needs us now more than ever at this very critical time. Please join Carol in lightening Gaia's load and bringing Christ Consciousness through Gaia's leylines and grids.
--
We will not be recording this workshop. One of the unique aspects of the College's online events is that they are highly interactive. Participants are encouraged to discuss and share with the tutor and the group. These sharings can be very personal, and some may not feel comfortable with them being recorded.

--
Previous participants say:
"Carol was amazing. I hope you have more of her classes available. It is so needed at this time more than ever. She has such a knowledge of star beings and she could really bring through higher vibrational energies by the Arcturians. Her mediations are incredible and she has a great meditative voice. I have taken many star being courses and nothing was on the level of what Carol offers."
"Very informative and healing. Beautiful meditations."
"A very gentle and calm energy. Powerful transmissions. Thank you!"
"Carol has a remarkable ability to bring in the authentic very high vibration of star beings and their wisdom. An absolute delight to attend. 10/10 for the workshop, its content and the connections experienced on the day. More workshops on planetary service work would also be genuinely welcome."
"The workshop was based around meditation which worked well and was very powerful."
--

This workshop will be live in our online classroom
All you need to take part is a good internet connection and a computer with a webcam, microphone and Zoom.
On paying for this workshop, you will receive an email with the Zoom link to access it. Remember to check your spam folder if you don't receive this confirmation email in your inbox.
Please send us a message if you have any questions. We hope you enjoy the workshop!
About Carol Nayach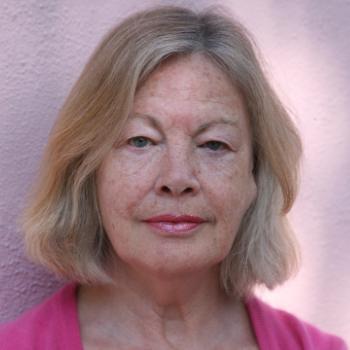 Carol Nayach discovered that she is an Arcturian starseed. She has been working diligently with them, as well as other ascended beings, ever since, channelling their multidimensional energies.
Read more about Carol
Buy Now
To secure your place on this workshop click book now.
Price: £105.00
Become a member today and you will save £20.00 on this purchase. Find out more about membership.