In this livestream foundation-level workshop, we will explore the fundamentals of psychic disturbance and psychic attack, as well as essential techniques to help us deal with these difficult energies. 

Many of us are painfully vulnerable to psychic disturbance and psychic attack. As sensitive souls, we can sometimes feel overwhelmed by the difficult energies we encounter in our day-to-day life. Interactions with these dense, uninvited energies can affect or compromise our aura, the energy field that surrounds our body. These energies can unsettle us, making it hard to find - or maintain - our centre around other people.
In this online workshop, we will learn effective methods that will help us to recognise and address the challenging energies of psychic disturbance and psychic attack. We will also practice helpful techniques for auric empowerment, grounding, cleansing and protection. 
Join us to master the art of self-protection, as well as learn coping mechanisms to remain grounded and centred in the face of psychic attack.

--

Entry requirements
This workshop has been designed for those who interested in spiritual or energy work, psychic/ mediumistic development students, sensitives and empaths.
This is a foundation-level workshop. Those who have completed a beginners' course, or who have a good grounding in spiritual practice, are welcome to book.
--
We will not be recording this workshop. One of the unique aspects of the College's online events is that they are highly interactive. Participants are encouraged to discuss and share with the tutor and the group. These sharings can be very personal, and some may not feel comfortable with them being recorded.
--
Previous participants say:
"Fantastic course with really interesting content. Hernan is very knowledgeable and holds a supportive space for everyone to share and learn together."
"Excellent presentation! The content was practical & informative. I really felt he covered all of the highlights of psychic attack from underlying medical reasons to full on magical operations. I particularly enjoyed the last section on limpia & egg cleansing - great addition. (That's a very popular method here in Texas.) Hernan is a very multi-cultural person who brings great wisdom:) Enjoyed it :)."
"The Tutor was lovely and so knowledgable. I learnt so much and clarified so many things."

He managed conversation amongst the group well and answers questions throughly.

"Hernan is an amazing teacher! Super supportive and informative, and shares everything he knows. additionally he is so very welcoming to students who have questions!"
"Workshop was interesting and Hernan is a great presenter."
--
This workshop will be live in our online classroom
All you need to take part is a good internet connection and a computer with a webcam, microphone and Zoom.
On booking this workshop, you will receive an email with the Zoom link to access it. Remember to check your spam folder if you don't receive this confirmation email in your inbox.
Please send us a message if you have any questions. We hope you enjoy the workshop!
About Hernan Cotroneo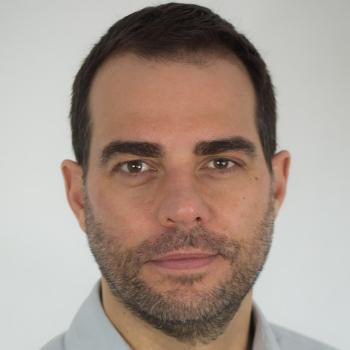 A psychic medium who trained as a psychologist specialising in Jungian symbolism and archetypes, Hernan Cotroneo combines the psychic and the psychological in his practice.
Read more about Hernan
Buy Now
To secure your place on this workshop click book now.
Price: £105.00
Become a member today and you will save £20.00 on your first ticket.
Additional tickets for this event charged at £105.00
Find out more about membership.