This livestream workshop will be about connecting with your inherently intuitive, psychic and mediumistic nature and is open to everyone, regardless of experience.
Whether you are a beginner or have studied psychic and mediumship to an advanced level, Gary Wright will help you overcome the limitations which we often unconsciously create for ourselves.
The aims of this workshop are:
To establish a disciplined and strong foundation for your psychic work
To take a leap of faith both within yourself and in your ability to connect
To understand how to connect with your guides and helpers in the spirit world
Through guided meditations you will reconnect with and remember that your intuitive self is a powerful part of you.
This will be an insightful day and you will leave with a stronger ability to step aside from your old self-limiting story on to a new path of trusting your intuition and embracing your psychic/mediumistic ability.
--
We will not be recording this workshop. One of the unique aspects of the College's online events is that they are highly interactive. Participants are encouraged to discuss and share with the tutor and the group. These sharings can be very personal, and some may not feel comfortable with them being recorded.

--

Previous participants say:

"Gary, as aways, delivers an excellent workshop. He is a first-rate teacher and has great empathy with his students. I would support anything he does. He is the best!"
"Perfect balance between theoretical subjects, Q&A and practical exercises. Gary is an outstanding teacher, professional, knowledgeable, and in the same time easy going and with a great sense of humor. Time and money well spent, looking forward to the next workshop taught by him."
"The workshop was lovely, as all of Gary's workshops always are. He delivered the content with humour and grace, and shared his tremendous knowledge and experiences openly."
--

This workshop will be live in our online classroom
All you need to take part is a good internet connection and a computer with a webcam, microphone and Zoom.
On booking this workshop, you will receive an email with the Zoom link to access it. Remember to check your spam folder if you don't receive this confirmation email in your inbox.
Please send us a message if you have any questions. We hope you enjoy the workshop!
About Gary Wright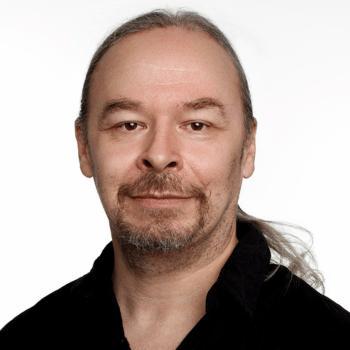 College Tutor Gary Wright offers guidance both to those already working with spirit as well as those just starting out. With a history in the arts, he is skilled at helping creatives overcome their blocks.
Read more about Gary
Register your interest
This workshop has already taken place, please register below and we'll let you know when it runs next.