Your breath and breath pattern affects how you move, how you feel and your state of being. 
Sven will guide you through a three-hour experiential workshop providing you with a method of breathwork to access your subconscious mind. Positive intentions and affirmations can be planted and take hold, creating sought after changes in your life.
Sven will share the significance of our birth experience and breath, the meaning of the word breath, and take you through the steps to rediscovering your natural breath pattern.
Through the breath, you are then invited into a deep state of relaxation, a dive into the void, to experience a shamanic journey into the subconscious mind where insights and guidance are gleaned and life affirming affirmations seeded. Crystal sound bowls and a drum are included to assist in moving energy that may be stuck.
Benefits include:
Learn to quiet the conscious monkey mind
Discover the most efficient physiological method of breathing for 24 hours a day
Take control of your body's nervous system
Create a new mental/emotional blueprint
Relax and plant positive affirmations in your subconscious mind
Join Sven in this beneficial and potentially transformative three-hour mini workshop.
--
We will not be recording this workshop. One of the unique aspects of the College's online events is that they are highly interactive. Participants are encouraged to discuss and share with the tutor and the group. These sharings can be very personal, and some may not feel comfortable with them being recorded.

--

Previous participants say:

"It was a such a helpful course and it worked really well on Zoom. Sven is a wonderful teacher full of wise practical advice."
"Loved it! I didn't participate in group discussion (felt shy!) but I thought the workshop was fabulous and I got a huge amount from it."

"I thought it was really good and will be putting it into practice."

--

Here's what you'll experience:
--
This workshop will be live in our online classroom
All you need to take part is a good internet connection and a computer with a webcam, microphone and Zoom.
On booking this workshop, you will receive an email with the Zoom link to access it. Remember to check your spam folder if you don't receive this confirmation email in your inbox.
Please send us a message if you have any questions. We hope you enjoy the workshop!
About Sven Carlson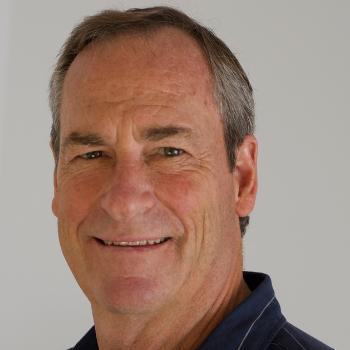 Sven Carlson is an advanced practitioner of the Rolf Method of Structural Integration, Reiki Master Teacher, NLP practitioner, Cranial Sacral practitioner and a highly skilled energy dowser.
Read more about Sven
Register your interest
This workshop has already taken place, please register below and we'll let you know when it runs next.