Gain tremendous clarity and transformation by knowing your mental disposition and how to improve them, based on Buddha's deep insight into human psychology. 

An international spiritual teacher of acclaim, Sri Anish has created a powerful model to map human behaviour based on Buddha's ancient insights and teachings. He will be joining us online from his home in Dharamshala, India, to share these teachings.
This workshop will help you know your own mental tendencies and explain how these tendencies limit your experience and evolution in life. Sri Anish will also cover in detail the practical ways to remove these patterns. 
These can be the four most useful hours for your own self-audit and transformation.
This is an interactive workshop that includes a guided meditation. Participants will have dedicated time for a Q&A.
--
We will not be recording this workshop. One of the unique aspects of the College's online events is that they are highly interactive. Participants are encouraged to discuss and share with the tutor and the group. These sharings can be very personal, and some may not feel comfortable with them being recorded.

--
Previous participants say:
"I had such a beautiful connection with Sri Anish - a lovely soul. Very wise and I found a lot of things just clicked."
"Sri Anish is an amazing and deeply profound teacher. I recommend all to join his courses."
"Sri Anish was amazing, full of wisdom and such integrity. His words made perfect sense. I feel this course was a truly life-changing experience which I am so grateful for having had the opportunity to take part in. I hope Sri Anish will be invited back to the College soon."
--
This workshop will be live in our online classroom
All you need to take part is a good internet connection and a computer with a webcam, microphone and Zoom.
On booking this workshop, you will receive an email with the Zoom link to access it. Remember to check your spam folder if you don't receive this confirmation email in your inbox.
Please send us a message if you have any questions. We hope you enjoy the workshop!
About Sri Anish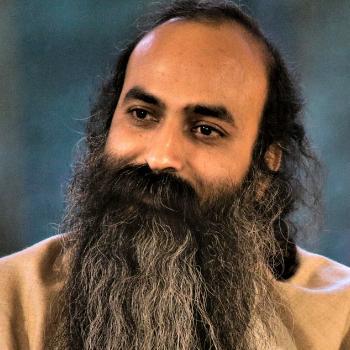 A mystic, spiritual teacher, international speaker and an author, Sri Anish has brought clarity and joyful intensity to the lives of many people. He lives in Dharamshala, India.
Read more about Sri Anish
Buy Now
To secure your place on this workshop click book now.
Price: £80.00
Become a member today and you will save £20.00 on this purchase. Find out more about membership.