The link between our emotions and our organs...

Join us and learn important knowledge about our mind, brain and body and how they work in synchronicity. Our thoughts and perceptions play a role in our biology. This program will permit you to access a new awareness about how emotions can express themselves into our organs and create imbalances.
Health disorders, as well as limiting behaviours, are the result of an adaptive mechanism, which is triggered in synchronicity with our emotional traumas or stresses. Health disorders are the messengers that permit us to understand the struggles of our minds.
This online program will permit you to acquire basic knowledge about our subconscious and its relationship with our biology. You will also explore the meaning of health issues related to the digestive system as well as the reproductive, pulmonary and urinary systems.
During this course you will learn how to use your body's intelligence to attain health independence and to become the master of your own destiny!
Topics covered will include:
The Human Being
The Biological Meaning of Illness
Our Organs and Evolution
The Four Types of Biological Conflicts
The Digestive System
The Reproductive System
The Pulmonary System
The Urinary System
--
We will not be recording this workshop. One of the unique aspects of the College's online events is that they are highly interactive. Participants are encouraged to discuss and share with the tutor and the group. These sharings can be very personal, and some may not feel comfortable with them being recorded.
--
Previous participants say:
"Isabelle's depth of knowledge is astonishing! I learnt so much this weekend, I LOVED this workshop and will carry everything that I learned into my life. Thank you so much to Isabelle and the college!"
"I thought it was very good indeed and well presented. Isabelle is lovely."
"I really enjoyed this course, Isabelle is incredibly knowledgeable, has a lovely style and facilitated the group really well. One of the best courses I have attended for a long time. I also really enjoyed the timings a half day at the weekend worked really well both in terms of having some r and r but also time to 'sit' with the content. Please thank Isabelle for her awesomeness and to the college team."
"This topic was very interesting, extremely well presented, and very practical to apply. Great mix of examples, theory, and direct feedback."

--

This workshop will be live in our online classroom
All you need to take part is a good internet connection and a computer with a webcam, microphone and Zoom.
On booking this workshop, you will receive an email with the Zoom link to access it. Remember to check your spam folder if you don't receive this confirmation email in your inbox.
Please send us a message if you have any questions. We hope you enjoy the workshop!
About Isabelle Benarous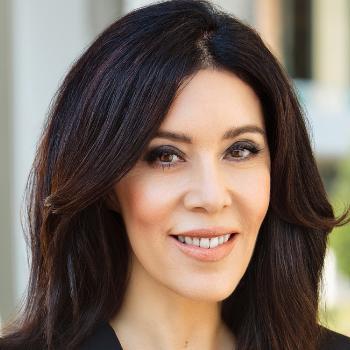 Isabelle Benarous is the founder of the BioReprogramming® Institute. She is a trainer in the sciences of Biological Decoding and Neurolinguistic-programming (certified INLPTA).
Read more about Isabelle
Buy Now
To secure your place on this workshop click book now.
Price: £105.00
Become a member today and you will save £20.00 on this purchase. Find out more about membership.