Do you ever wonder why being on your spiritual path can sometimes be so difficult?
Does 'being spiritual' sometimes cause you to feel conflicted within yourself and towards others?
If so, then this livestream workshop is for you.
During our time together, we will explore why challenges arise on our spiritual path and what they may mean. You will learn that you are not alone in your experiences, and that these challenges are indicative of your spiritual progress.
With reference to the works of Alice Bailey (the renowned writer and 'the mother of the New Age'), you will be introduced to the fundamental anatomy of your energy and how, and why spiritual unfoldment can indeed bring conflict, confusion and many challenges. This knowledge in itself can transform the way you look at yourself and those around you.
Using this knowledge, you will also learn how to:
Shift your perspective about your spiritual progress from one of disheartenment and confusion to one of empowerment and clarity
Use energetic techniques, such as visualisation and other exercises, to learn how to support yourself during times of uncertainty
Rebalance your energy
Understand how the above techniques can support you in every aspect of your life going forward
By the end of the workshop, you will have the understanding, tools and support to continue to travel along your spiritual path with confidence, compassion and love.
--
We will not be recording this workshop. One of the unique aspects of the College's online events is that they are highly interactive. Participants are encouraged to discuss and share with the tutor and the group. These sharings can be very personal, and some may not feel comfortable with them being recorded.
--
Previous participants say:
"I had some of the most profound meditations during the course of the day and can only thank Julia for her willingness to share her knowledge with others..."
"Julia was so generous with her knowledge and time. I left knowing of things that I need to do in order to continue to grow in my spiritual journey. Thanks so much Julia!"
"It was REALLY excellent. There was a great atmosphere of sharing and discussion which Julia is skilled at incorporating into the day while still ensuring it's chock-full of content and experience."
--
This workshop will be live in our online classroom
All you need to take part is a good internet connection and a computer with a webcam, microphone and Zoom.
On booking this workshop, you will receive an email with the Zoom link to access it. Remember to check your spam folder if you don't receive this confirmation email in your inbox.
Please send us a message if you have any questions. We hope you enjoy the workshop!
About Julia Shepherd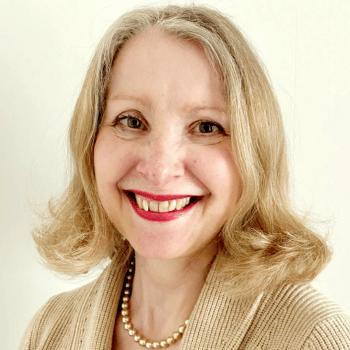 Julia Shepherd is an intuitive healer who accredited at the College in 1999. She is a Reiki Master/Teacher and is very close in lineage to Usui Hayashi and Takata, the Grand Masters of Reiki.
Read more about Julia
Register your interest
If you're interested in finding out more about this workshop, please register below and we'll be in touch with more information once available.