Tune in for a livestream workshop to connect to the brilliance of the soul.
Some believe the purpose of this earthly life is to evolve beyond the human condition and live in a state of heaven on earth (happiness/bliss). By being mindful of our soul and its consciousness, the spiritual being that we are can set us free and choose to experience and live in a world of abundance, authenticity, peace and happiness.
This online workshop will help you affirm your spiritual truth, become conscious of what is important to you, help you feel more connected to the ocean of power within and around you, and set a positive relationship with the universal power often referred to as God, the Great Spirit, or Source.
This is not about connecting to the spirit discarnate, but the incarnate wonderful spirit inside us all. Daniel will show you how to drive from the seat of your soul. Through a series of exercises, which will include meditation, attunement, reflection and connecting to your own power, we will endeavour to:
Embrace, nurture and heal the bruised soul
Release cords which bind us to the Earth
Create our own affirmations and mantras to assist us in manifesting our soul's desire
Discover our inner song and find the rhythm you dance by
Find our true soul's calling
Build a relationship with the power that guides and can inspire us
See yourself as your true authentic self
This livestream workshop is a celebration of all that you are and all that you can be.
--
We will not be recording this workshop. One of the unique aspects of the College's online events is that they are highly interactive. Participants are encouraged to discuss and share with the tutor and the group. These sharings can be very personal, and some may not feel comfortable with them being recorded.

--
Previous participants say:
"Daniel is a great teacher with so much wisdom and information to share."
"This workshop gave me so much more than what I thought I would receive. I had an awakening experience. Daniel is a very old soul and the power he brings from universe is amazing."
"I did not know what to expect as this was my first course of this nature. I thoroughly enjoyed it and could not believe that Dan could keep my attention for 4 hours!"
"Love Daniel's teaching and I'm looking forward to taking more workshops and courses with him."
"Fantastic workshop, very enjoyable but also learned a lot! Please do another!"
--


This workshop will be live in our online classroom
All you need to take part is a good internet connection and a computer with a webcam, microphone and Zoom.
On booking this workshop, you will receive an email with the Zoom link to access it. Remember to check your spam folder if you don't receive this confirmation email in your inbox.
Please send us a message if you have any questions. We hope you enjoy the workshop!
About Daniel Pitt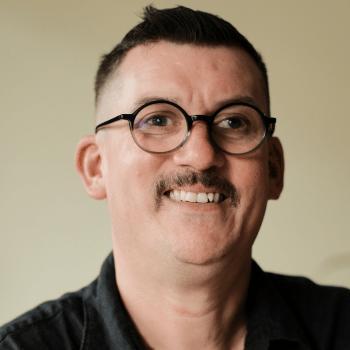 Daniel Pitt first awakened to his psychic abilities aged 11. After more than 20 years of exploring the spirit world, he is keen to help others feel the magic of how spirit can change and enhance their life.
Read more about Daniel
Buy Now
To secure your place on this workshop click book now.
Price: £80.00
Become a member today and you will save £20.00 on this purchase. Find out more about membership.