An exploration into the many ways the spirit world speaks to us and relays information through mediumship. Mediumship is the language we use to speak with spirit.
Come and speak with those who dwell in the other world; receive help to be more mindful, more conscious of what the spirit world are trying to say about themselves and to you as a medium. Come and allow your soul to converse with those in the spirit world, and allow that conversation to be expressed in your mediumship.
An energetic day of work, practice, debate, reflection and freedom to allow spirit to use you and your uniqueness within your mediumship.
Learn how to use your power to talk to those in the spirit world. Through focusing our awareness we can get much more from our mediumship by paying attention to our mind, body and all of our senses, and let mediumship be all about unlimited awareness.
--
Previous participants say:
"I did not know what to expect as this was my first course of this nature. I thoroughly enjoyed it and could not believe that Dan could keep my attention for 4 hours!"
"Fantastic workshop, some really deep and meaningful work in what seemed a very short time as the session really flew by. Looking forward to the next workshop!"
"Dan as usual was wonderful, great workshop. Shame it wasn't longer!!"
"Daniel Pitt was incredible as always. I loved this workshop very much"
"I really enjoyed it and felt I learned a lot in a short space of time."
--
We will not be recording this workshop. One of the unique aspects of the College's online events is that they are highly interactive. Participants are encouraged to discuss and share with the tutor and the group. These sharings can be very personal, and some may not feel comfortable with them being recorded.
--

This workshop will be live in our online classroom
All you need to take part is a good internet connection and a computer with a webcam, microphone and Zoom.
On booking this workshop, you will receive an email with the Zoom link to access it. Remember to check your spam folder if you don't receive this confirmation email in your inbox.
Please send us a message if you have any questions. We hope you enjoy the workshop!
About Daniel Pitt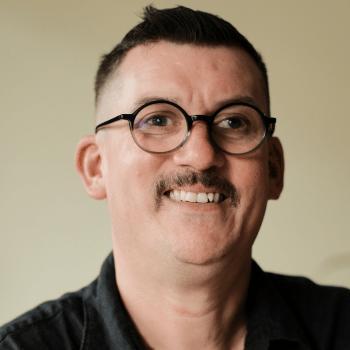 Daniel Pitt first awakened to his psychic abilities aged 11. After more than 20 years of exploring the spirit world, he is keen to help others feel the magic of how spirit can change and enhance their life.
Read more about Daniel
Register your interest
This workshop has already taken place, please register below and we'll let you know when it runs next.