Mediums and shamans alike have long spoken about the presence of spirit guides and spirit power animals from the spirit world. 
These spirit guides and power animals visit us and guide us on our earthly journey through life. We can all benefit from developing a relationship with our spirit guides and power animals. 
In this fun and supportive interactive online workshop, medium and author Claire Broad teaches beginner/intermediate level participants how to journey with spirit guides and spirit animals, so as to benefit from the guidance, insight and protection they may bring.
Topics included in this workshop will be:
Meeting your spirit guides
Understanding power animals and how to journey with them
Understanding symbolism during spirit communication
Developing your connection to spirit guides through various forms of mediumship
Journeying with spirit guides and power animals in daily life
Gaining deeper insight from your spirit guides so you can spiritually unfold
--
We will not be recording this workshop. One of the unique aspects of the College's online events is that they are highly interactive. Participants are encouraged to discuss and share with the tutor and the group. These sharings can be very personal, and some may not feel comfortable with them being recorded.
--

Previous participants say:
"Claire was amazing, and I really resonated with everything she spoke about. I gained far more than I had anticipated from the workshop and met some lovely people. I am definitely considering continuing mediumship training with her."
"The course was great and exactly what I needed. I now have the tools to continue developing at home. I have much appreciated the courses on zoom over the past year and zoom has made it possible for me to attend courses I could not have attended otherwise."
"Claire is full of light and she engages with the participants in a way that makes everyone feel welcome regardless of their level of knowing."

"Claire Broad is a lively tutor that not only makes you welcome, livelier and happier but her dynamic an experience deliver great examples. The workshop went by very quickly. The class was also very well balanced with likeminded positive spirits."
--

This workshop will be live in our online classroom
All you need to take part is a good internet connection and a computer with a webcam, microphone and Zoom.
On booking this workshop, you will receive an email with the Zoom link to access it. Remember to check your spam folder if you don't receive this confirmation email in your inbox.
Please send us a message if you have any questions. We hope you enjoy the workshop!
About Claire Broad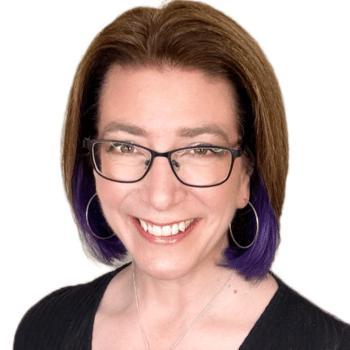 Described as 'an honest medium', Claire Broad dedicates her time to helping others heal emotionally following bereavement, as well as assisting fellow truth seekers to expand their awareness.
Read more about Claire
Buy Now
To secure your place on this workshop click book now.
Price: £105.00
Become a member today and you will save £20.00 on this purchase. Find out more about membership.