Psychic and mediumistic experiences are collaborative work involving the assistance of spirit beings, which play an important role in the mechanics of communication with the non-physical plane.
This workshop has been designed for people working from a beginner level.

In this workshop, we will explore the function of guides, helpers and gatekeepers in spirit communication, as well as identifying and recognising other spirit energies which can provide assistance in our emotional and practical life.

During this workshop you will learn:
The role of guides, helpers and gatekeepers in psychic and mediumistic readings
How to recognise the energy of different spirit beings and how they provide assistance, support and information in our spiritual development and our day to day lives
How to expand and strengthen the connection with our guides and other spirit beings in order to improve our psychic and mediumistic abilities
--

We will not be recording this workshop. One of the unique aspects of the College's online events is that they are highly interactive. Participants are encouraged to discuss and share with the tutor and the group. These sharings can be very personal, and some may not feel comfortable with them being recorded.
--
Previous participants say:
"Great workshop. I enjoy working with Hernan; he is patient and has a very welcoming and warm personality. I learnt good tips which I will practice and use in order to improve how I give readings in future."
"Hernan is incredible!!! I love his classes and I cannot wait to take more. The structure of his class makes students go deep. I am even surprised how much deeper I go in my readings in his classes. He holds a wonderful space and relaxed atmosphere. It is really amazing. He has a great way of explaining the criteria and exercises to do. His teaching style is one of a kind and I am in the upcoming Psychic Symbolism class too and will look out for any other courses with Hernan. Always fantastic!!"
"I so love Hernan's instruction - he offers clarity, kindness and depth of understanding of his students that I greatly appreciate. I look forward to taking more of his workshops and courses in the future. Thank you!"
--

This workshop will be live in our online classroom
All you need to take part is a good internet connection and a computer with a webcam, microphone and Zoom.
On booking this workshop, you will receive an email with the Zoom link to access it. Remember to check your spam folder if you don't receive this confirmation email in your inbox.
Please send us a message if you have any questions. We hope you enjoy the workshop!
About Hernan Cotroneo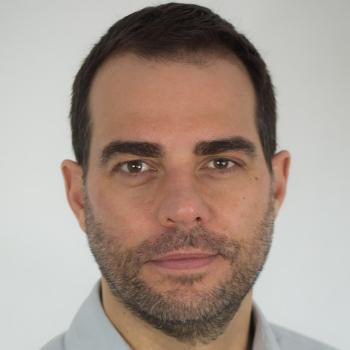 A psychic medium who trained as a psychologist specialising in Jungian symbolism and archetypes, Hernan Cotroneo combines the psychic and the psychological in his practice.
Read more about Hernan
Buy Now
To secure your place on this workshop click book now.
Price: £105.00
Become a member today and you will save £20.00 on this purchase. Find out more about membership.