Best for foundation level and above students, not complete beginners.
Come and join Maria and practice your mediumistic skills in this 3-hour mini workout. We will begin with a meditation and visualisation exercise to raise our vibration and open the door to the spirit world. A working medium needs to subtly change their energy field to blend with spirit, and they must also maintain their spiritual connection whilst working.
This livestream workshop is all about practice, which helps strengthen spiritual stamina and accuracy.
Connecting to the spiritual world also requires trust, and you will build on that trust as you practise.
We will look at what type of information a medium receives to prove life after death. A group case study with a picture during this workshop will be used to sharpen your abilities.
Working in pairs you will practise your one-to-one readings, improving upon your gifts.
--
We will not be recording this workshop. One of the unique aspects of the College's online events is that they are highly interactive. Participants are encouraged to discuss and share with the tutor and the group. These sharings can be very personal, and some may not feel comfortable with them being recorded. 
--
Previous participants say:
"I enjoyed the class and this was a repeat for me. I am enrolled in Maria's weekly courses as well and it is a great environment to learn in and great practice."
"An interesting afternoon. Maria very warm and friendly and encouraging. Would definitely consider another class with her."

"Lovely workshop, I love the practice, the guidance, exercises and the atmosphere. I feel I can go deep and I have taken many one-day workshops with Maria and will take more. I am currently in a weekly course with her as well. I highly recommend her classes."
"I loved this class and the content. I am so grateful you are having online courses. I felt very confident and the teacher was great. Very relaxed environment which also allowed me to go deep and I had very accurate results with the practice. I really built up my confidence more even within the 3 hours and of course I will practice more. I am already signed up for her next course. And I look forward to more with this teacher."
"Maria was a good tutor and I had a good reading in pairs thanks to the safe atmosphere through a meditation and visualisation."
--
This workshop will be live in our online classroom
All you need to take part is a good internet connection and a computer with a webcam, microphone and Zoom.
On booking this workshop, you will receive an email with the Zoom link to access it. Remember to check your spam folder if you don't receive this confirmation email in your inbox.
Please send us a message if you have any questions. We hope you enjoy the workshop!
About Maria Antoniou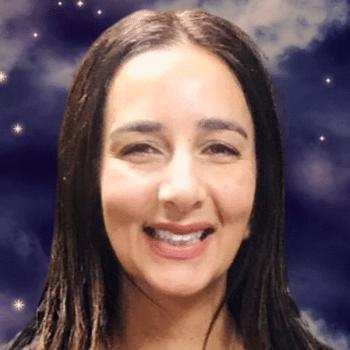 College Tutor Maria Antoniou was aware of her mediumistic abilities since an early age. She suppressed them for years, but eventually came to train at the College. She now teaches with us.
Read more about Maria
Buy Now
To secure your place on this workshop click book now.
Price: £75.00
Become a member today and you will save £20.00 on this purchase. Find out more about membership.