Best for Intermediate level and above students, not complete beginners.
We all have a back story. Our story comprises of all the very ordinary and sometimes extraordinary events in our lives to date. It reveals how we became who we are and why we act and think as we do.
As psychics and mediums, we have the ability to pick up information from anywhere along a fellow soul's timeline – from the life they lived on Earth and to the life they are living now. We all know this, but, sometimes when demonstrating or giving one-to-one readings, we can feel 'blank', or we find ourselves waiting for fresh information to touch our mind, and we are not always 100% sure what sort of evidence is available to us. This affects our confidence, making us unsure, hesitant and doubtful.
In order to be able to bring clear and accurate messages through from spirit we must, of course, have a strong foundation in psychic work. As a psychic medium, it is vital to know whether the information you are receiving is being received from your client, or from your spirit contact.
The day will therefore be split into two halves:
In the morning, Ann will take you through a series of exercises to strengthen your psychic knowing and extend the many ways in which you might work.
In the afternoon, we will focus on exercises to transform our mediumship, through exploring our spirit communicator's back story.
We invite you to join Ann in order to explore the many ways in which we might all become better ambassadors for the spirit world.
--
We will not be recording this workshop. One of the unique aspects of the College's online events is that they are highly interactive. Participants are encouraged to discuss and share with the tutor and the group. These sharings can be very personal, and some may not feel comfortable with them being recorded.
--
Previous clients say:
"If you are looking for informative teaching and excellent exercises to develop and push your mediumship, this online workshop is it!"

"Ann's class was a stellar learning experience. She is a gifted teacher with a warm and encouraging manner, and she is extremely well-versed and well-experienced in the subject matter."
"Ann is a phenomenal teacher! She really made me think outside the box and challenge myself with my current skill set. She provided a lot of unique exercises for us to try, plus we had a lot of practice time., I really valued her insight as to how we can continuously improve and strengthen our talent."

"Ann has truly taught me how to settle my soul and listen with intent and heightened sensorial awareness so that I am able to deliver exactly, or as near to as I can, how and what spirit need to convey."
--

Here's what to expect:
This workshop will be live in our online classroom
All you need to take part is a good internet connection and a computer with a webcam, microphone and Zoom.
On booking this workshop, you will receive an email with the Zoom link to access it. Remember to check your spam folder if you don't receive this confirmation email in your inbox.
Please send us a message if you have any questions. We hope you enjoy the workshop!
About Ann Théato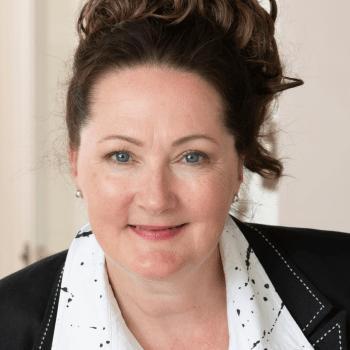 Psychic medium, award-winning writer and founder of the Psychic Matters Podcast, Ann Théato teaches us how to use heightened sensitivity to communicate with the spirit world.
Read more about Ann
Register your interest
This workshop has already taken place, please register below and we'll let you know when it runs next.