Have you ever sensed the presence of Spirit? This in-person workshop with Nicoletta Stephens will explore the many extraordinary ways in which we can encounter Spirit in our everyday life. 
Join us in person at the College to explore the ways that Spirit chooses to communicate with us. We'll share our personal experiences of Spirit communication in a safe, inclusive space, and will discuss how to deepen our trust in these precious experiences.

During this in-person workshop, you will:
Learn all the ways that spirit choose to communicate with us and how that presents
Share personal experiences of spirit communication
Learn to trust these experiences as real
Practice delivering and receiving spirit messages
Book now to join us at the College and explore the world of Spirit in the same classrooms that have hosted some of the greatest spirit communicators of our time.
--
Entry requirements:
This workshop is suitable for Foundation level and above.
It is open to those who have completed any Beginner course and/or Foundation course at the College.
Those who are confident in the basics of spiritual practice are welcome to join.
--
Previous participants say:
"A very lovely person and she uses her gift in a helpful and holistic way."
"Nicoletta was absolutely wonderful, she made me feel very welcome. Very grateful for Nicoletta's calm and centred energy."
"Nicoletta has a strong connection to spirit. Answered all my questions clearly. Happy to recommend."
"Nicoletta is wonderful - down to earth, clear, practical, calm and helpful."
--
This workshop is taking place in-person at our college in London
You can find the address and travel directions on our contact page - we'll also include all the information in your enrolment email.
About Nicoletta Stephens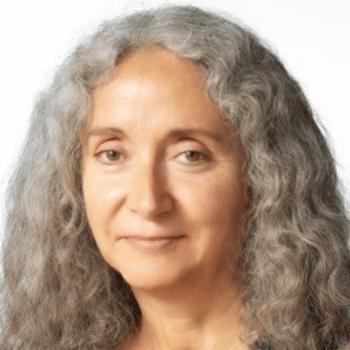 Michigan-born Nicoletta Stephens comes from a long line of psychic women and trained under Gerrie March. This has helped her to see the spirit world more clearly as a happy next step after death.
Read more about Nicoletta
Buy Now
To secure your place on this workshop click book now.
Price: £75.00
Become a member today and you will save £20.00 on your first ticket.
Additional tickets for this event charged at £75.00
Find out more about membership.