Hands can give incredible insight into the workings of our consciousness. In this livestream workshop, we will focus on what hands can tell us about the way someone goes about their work, their style of creativity and their suitability for different careers.
You might have two doctors with very different hands. The differences show us about their approach to their work and what really matters to them. It's often not what you do but the way that you do it that counts, and hands tell us all about that.
This livestream workshop will cover a range of hand features, from the hand shape down to the smallest of lines. Through the hands we will look at and determine:
Workplace environments and aptitudes
Leadership skills
Creativity at work
Team working and people skills
Business skills
Arts vs. Science
Key markers that indicate particular vocations.
By the end of the workshop, you will be able to look at a person's hands and understand how their skills and talents manifest in their working life.
--

--
Entry requirements
Absolute beginners are welcome and will find this a fascinating introduction to contemporary palmistry. You will be amazed at the depth and breadth of what hands can tell us.

For those with hand reading experience, it will help you combine the features that matter most for vocational analysis, enabling you to quickly pick out what will be important to your client.
--
This workshop will be recorded. A link to the video recording will be available for replay to those who book. Please see our terms for more information.
--
Previous participants say:
"Felicity was fab, I learned a lot from her workshop. Thank you so much."
"This was an excellent course with a very experienced tutor. I liked the time spent on context and the non-spiritual approach to this subject."
"I liked the amount of detail given as it made me feel more confident about starting to ask friends and family for their handprints and developing my ability to identify different patterns, and the explanatory information about what each means was just right for a beginner stage."
"She really good with how she explained things and she retained information on the students' patterns and spoke to us about our individual sets of prints, which was really good." 
"A very professional and knowledgeable teacher and please consider more courses with her going forward."
--

This workshop will be live in our online classroom
All you need to take part is a good internet connection and a computer with a webcam, microphone and Zoom.
On booking this workshop, you will receive an email with the Zoom link to access it. Remember to check your spam folder if you don't receive this confirmation email in your inbox.
Please send us a message if you have any questions. We hope you enjoy the workshop!
About Felicity Booth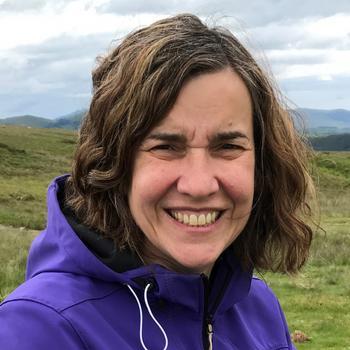 After a visit to a palmist in her early twenties, Felicity Booth went on to become a dedicated hand analyst and palm reader herself. She now helps others understand their potential through their palms.
Read more about Felicity
Buy Now
To secure your place on this workshop click book now.
Price: £80.00
Become a member today and you will save £20.00 on your first ticket.
Additional tickets for this event charged at £80.00
Find out more about membership.