Have you ever wondered, 'Am I psychic?' Or questioned if you might have a connection to the spirit world?

Do you ever think of someone and then they contact you out of the blue, or you bump into them? Have you wondered about the feeling of being somewhere before, that feeling of déjà vu? Perhaps you have a strong sense about something that is about to happen and then it happens! Maybe you sometimes feel that there is someone in the room with you, or see someone out of the corner of your eye, when there is nobody there? Perhaps you get random messages out of nowhere that you would like to understand?
If any of these resonate with your experience, then this workshop is for you.
This live, online workshop is best for foundation level and above students, not complete beginners.
You will learn how to develop your psychic and mediumship gift, how to "switch it on and off", and be able to bring our two worlds together.
We will focus on:
Understanding the chakras, grounding and 'opening up'
Learning the difference between clairvoyance, clairaudience and clairsentience
Meeting and building a connection to your spirit guide, through meditation
Practising bringing through information
Learning to give a message in a kind and loving way
Gaining confidence in yourself with the information that you give
It will be an experiential day and you will work with others in the group, in pairs, to practise giving one-to-one readings. There will be guided meditation and time for discussion.
--

We will not be recording this workshop. One of the unique aspects of the College's online events is that they are highly interactive. Participants are encouraged to discuss and share with the tutor and the group. These sharings can be very personal, and some may not feel comfortable with them being recorded.

--

Previous participants say:

"Very good teacher and really nice crowd of people. Really enjoyed the day."

"Denise Pia was great, answered all the questions that I was wanting to hear."
--

This workshop will be live in our online classroom
All you need to take part is a good internet connection and a computer with a webcam, microphone and Zoom.
On booking this workshop, you will receive an email with the Zoom link to access it. Remember to check your spam folder if you don't receive this confirmation email in your inbox.
Please send us a message if you have any questions. We hope you enjoy the workshop!
About Denise Pia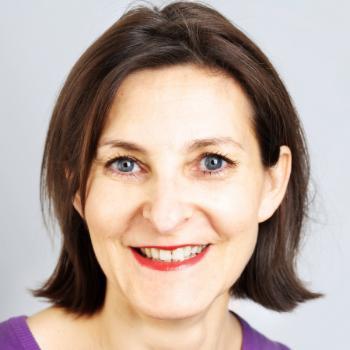 Denise Pia is a psychic medium consultant at the College and a Transpersonal Psychosynthesis counsellor, connecting psychology and spirituality.
Read more about Denise
Buy Now
To secure your place on this workshop click book now.
Price: £105.00
Become a member today and you will save £20.00 on this purchase. Find out more about membership.