Spring is the time for seeing new growth in nature, for lambs to be born and for more light and warmth. Just as the natural world begins a new cycle of growing, then so do we if we welcome this, acknowledging that there is always room for further development. 
Learning more about ourselves, exploring our natural psychic natures, and expanding our understanding of spirit communication are the intentions of this nourishing workshop.
In order to delve deeper into these explorations, we need each other: to work with, to give and receive messages, to discuss interesting points, and to share in meditation.
Therefore, exercises designed to facilitate new growth, discussions where necessary, and meditation for preparation and balance will all be included.
Gerrie looks forward to leading you out of Winter and warmly welcomes students of all levels to this online workshop.
--
We will not be recording this workshop. One of the unique aspects of the College's online events is that they are highly interactive. Participants are encouraged to discuss and share with the tutor and the group. These sharings can be very personal, and some may not feel comfortable with them being recorded.
--
Previous participants say:
"Gerrie is a truly inspirational tutor & has a wealth of knowledge in the many ways & means of Spirit Communication. Looking forward to future workshops with Gerrie!"
"Glad i attended. Quite powerful. The results are still coming through!"
"Innovative as ever, Gerrie entertained us all and encouraged and inspired everyone."
"Another inspiring day in Gerrie's safe hands."
--
This workshop will be live in our online classroom
All you need to take part is a good internet connection and a computer with a webcam, microphone and Zoom.
On booking this workshop, you will receive an email with the Zoom link to access it. Remember to check your spam folder if you don't receive this confirmation email in your inbox.
Please send us a message if you have any questions. We hope you enjoy the workshop!
About Gerrie March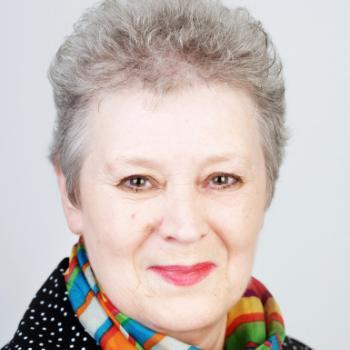 Senior College Tutor Gerrie March has worked as a psychic medium for over 40 years, and has been at the College since 1983. She is an award holder of the Spiritual National Union.
Read more about Gerrie
Register your interest
This workshop has already taken place, please register below and we'll let you know when it runs next.