Are you predominantly clairvoyant, clairaudient, clairsentient or claircognisant?
Find out in this in-person foundation workshop...
In this workshop at our London College, Geoffrey will guide you to explore the four psychic senses. You'll learn about: 
Clairsentience (the ability to feel energies)
Clairaudience (the ability to hear information)
Clairvoyance (the ability to see psychically)
Claircognisance (the ability to just know psychic information)
You will begin to recognise your unique psychic senses and explore how to put them into practice through various exercises. 
Exploring the purpose of psychic development, this workshop aims to give you a glimpse into what it entails to follow a path to becoming more psychic. You will also experience the importance of meditation to enhance your psychic development.
Geoffrey will outline different ways to deepen your psychic abilities through discovering new tools to strengthen your psychic potential. These include finding new points of psychic focus through divination cards, objects, words and colours. 
The possibilities are endless and throughout the day, Geoffrey will show you how diverse ways of exploring your psychic potential can open new pathways, and thus bring in better awareness of your body as a unique psychic instrument.

Open to students who have already completed an introductory psychic and mediumship workshop or course, and not complete beginners.
--
Previous participants say:
"I gained so much from attending Geoffrey's workshop. He made the day interesting, informative and lively. We were stretched with a wide variety of exercises - but this never felt threatening in any way. I felt comfortable and engaged throughout and enjoyed interacting with the other students, which was actively encouraged by Geoffrey."
"Geoffrey was the most kindest, gentlest, sweetest, & most encouraging teacher of the basics of psychic developing techniques."
"I liked the close-knit group; we all got to work with each other & everyone was really supportive & friendly."
This workshop is taking place in-person at our college in London
You can find the address and travel directions on our contact page - we'll also include all the information in your enrolment email.
About Geoffrey Beitz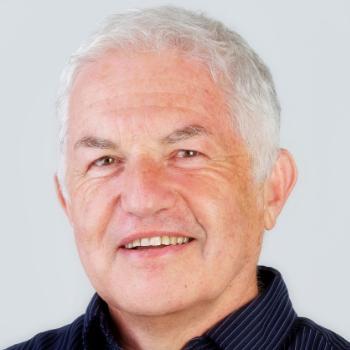 Geoffrey Beitz bought his first tarot deck in 1973, and the rest is history! He studied under the guidance of Gerrie March at the College and now teaches mediumship and psychic development .
Read more about Geoffrey
Register your interest
This workshop has already taken place, please register below and we'll let you know when it runs next.