Remote Viewing is the ability to see across space and time. We all have the capacity to do it, and this one-day, in-person workshop at the College in London will teach you how.
A remote viewer taps into the collective unconscious that connects everyone and everything in the universe. This in-person workshop will teach you techniques and methods to activate, strengthen and sharpen your innate remote viewing skills. You'll learn how to transcend your physical senses and use your psychic & mediumistic senses to gather and "view" information that is non-physical.
Remote viewing has many uses, including:
You can use it in psychic detection, if looking for information about a case
You can hover above maps and decide what direction to take
You can "view" a person's home, or travel with them as they go to work
You can travel with either the perpetrator of a crime, or the victim
Combining remote viewing and mediumship
You can also use remote viewing in mediumship to travel with and through the eyes of your spirit communicator. Additionally, you can use it in one-to-one psychic readings, and you can use it to predict the outcome of any event or situation that has multiple possible outcomes.
Join us for a fun, engaging and interactive day of remote viewing at the College. You'll add a new skill to your toolkit, strengthen your psychic and mediumistic abilities, and meet some like-minded friends along the way.
--
Entry requirements
All levels of experience in psychic and mediumship are warmly welcome, but not for complete beginners. Beginners should enrol on a beginners' course before attending.
--
Previous participants say:
"This workshop was amazing! Exactly what a workshop should be and more."
"Ann Theato is an amazing teacher. It did not feel like a 6-hour workshop! There was enough theory to practice. She was able to answer questions put to her and made everyone feel heard."
"Ann is such a lovely, bubbly and knowledgeable woman. She held the class amazingly well and I learnt so much. Such a great workshop!"
"Ann Theato was super bubbly and full of energy. The instructions were clear and easy to follow and understand. I wish the course was longer, it was so much fun."
--
This workshop is taking place in-person at our college in London
You can find the address and travel directions on our contact page - we'll also include all the information in your enrolment email.
About Ann Théato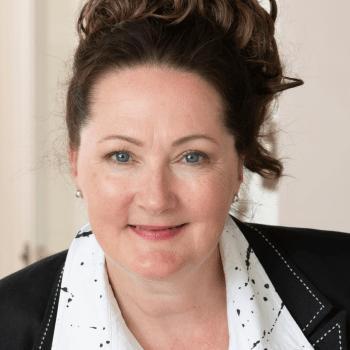 Psychic medium, award-winning writer and founder of the Psychic Matters Podcast, Ann Théato teaches us how to use heightened sensitivity to communicate with the spirit world.
Read more about Ann
Buy Now
To secure your place on this workshop click book now.
Price: £115.00
Become a member today and you will save £20.00 on this purchase. Find out more about membership.