What is scrying? It is the deliberate act of perceiving events that lie beyond the range of the physical senses, by working with the untapped resources of the human mind. Scrying is as old as the human race itself.
The ability to scry is rooted in the power called clairvoyance or clear seeing. Scrying can extend awareness across the gulf of time, into the distant past or far into the future.
In this live, online scrying and psychometry workshop, you will learn to work holistically with all of your senses to sharpen your ability to see, hear, taste, smell and know what the past, present and future has to reveal. 
We will explore candle scrying; the method used by our ancestors whereby the flame, water and wax are our scrying tools. 
You will be taught the art of tea leaf reading.
You will also explore the art of psychometry, which is a form of scrying. Michelle will access her psychic ancestry and teach you how to strengthen your sense of touch.
You will need to bring the following items in order to take part in this live, online workshop:
A dark bowl without decoration 
A candle, white in colour, and a holder to stabilise it; or a pot of sand for safety
A cup and saucer and some English Breakfast tea loose leaves (large leaves), or herbal tea such as Jasmine
For the psychometry, you will need small objects like jewellery, photos or anything not too large you may have inherited and would like to know more about
This workshop is for intermediate and above psychic/mediumship participants. If you are a beginner, this online psychometry class will be more accessible.
--

We will not be recording this workshop. One of the unique aspects of the College's online events is that they are highly interactive. Participants are encouraged to discuss and share with the tutor and the group. These sharings can be very personal, and some may not feel comfortable with them being recorded.

--

Previous participants say:

"Absolutely fascinating day. Michelle has such an engaging energy, brilliant experience."

"Michelle Hawcroft is an excellent tutuor. As a particpant with almost no knowledge, her clarity, empathy and knowledge allowed me to learn quickly during the session. She should be commended."
"Michelle was amazing knowledge and made the day exciting fun. I would definitely recommend this to a friend and even come to the day again."
--

This workshop will be live in our online classroom
All you need to take part is a good internet connection and a computer with a webcam, microphone and Zoom.
On booking this workshop, you will receive an email with the Zoom link to access it. Remember to check your spam folder if you don't receive this confirmation email in your inbox.
Please send us a message if you have any questions. We hope you enjoy the workshop!
About Michelle Hawcroft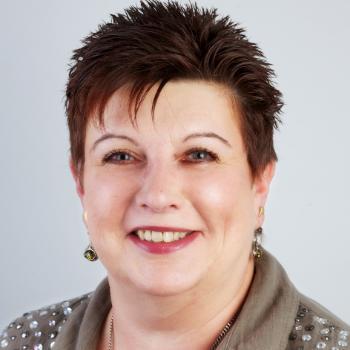 Third-generation psychic medium Michelle Hawcroft is also a healer, hypnotherapist, psychometer and wise woman. Through her Celtic ancestry, she has worked with her psychic gifts over many lifetimes.
Read more about Michelle
Register your interest
If you're interested in finding out more about this workshop, please register below and we'll be in touch with more information once available.