'Mirror mirror on the wall...' Our ancestors from every culture across the globe have long used scrying for personal guidance, prophecy or inspiration via imagery, symbols and messages. Join us to discover this ancient divination art in a fun livestream workshop.
This workshop will teach you the fundamentals of scrying and divination. You will learn about scrying tools such as mirrors, crystal balls, seer stones or scrying bowls filled with water. We will also explore your unique scrying style; whether you experience gut feeling, inner visions, or sounds.

The key to successful scrying is, of course, your intuition. As you learn how to scry in this workshop, you will learn how to differentiate between information that comes from your conscious mind, and information that is intuitively felt.

The process of scrying is different for everybody, but, as with learning a new language or musical instrument, the more you practice, the better you become! So tune in with us for an enlightening day of learning and fun to start you off on a very interesting journey of divination.

You will need:
A hand-held mirror
Small bowl of water (black bowl is preferable but a cereal bowl will be fine)
Candles and a lighter/matches
A tin of black treacle/molasses and a small tray or saucer to pour it into
Incense sticks
Small pebbles/stones from the garden/outside
This divination workshop is perfect for those wishing to embrace their own psychic knowing by enjoying practice sessions in a very supportive and nurturing group of like-minded souls.

--
Entry requirements
This workshop is open to all levels - beginners are welcome. 
--
We will not be recording this workshop. One of the unique aspects of the College's online events is that they are highly interactive. Participants are encouraged to discuss and share with the tutor and the group. These sharings can be very personal, and some may not feel comfortable with them being recorded.
--
Previous participants say:
"This workshop was amazing! Exactly what a workshop should be and more."
"Ann Theato is an amazing teacher. It did not feel like a 6-hour class! There was enough theory to practice. She was able to answer questions put to her and made everyone feel heard."
"I thoroughly enjoyed the event. Ann was a great teacher. I would love to do another one."
"Ann is such a lovely, bubbly and knowledgeable woman. She held the class amazingly well and I learnt so much."
--
This workshop will be live in our online classroom
All you need to take part is a good internet connection and a computer with a webcam, microphone and Zoom.
On booking this workshop, you will receive an email with the Zoom link to access it. Remember to check your spam folder if you don't receive this confirmation email in your inbox.
Please send us a message if you have any questions. We hope you enjoy the workshop!
About Ann Théato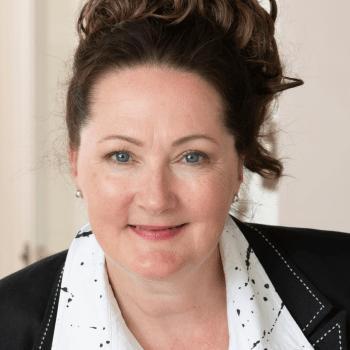 Psychic medium, award-winning writer and founder of the Psychic Matters Podcast, Ann Théato teaches us how to use heightened sensitivity to communicate with the spirit world.
Read more about Ann
Register your interest
This workshop has already taken place, please register below and we'll let you know when it runs next.