Shamanic remote seeing - or diagnostic seeing - has been used for centuries to gain information about a person's physical or mental health condition. You'll learn how to do it and refine your practice in this advanced 2-part online workshop.
By focusing our intention and scanning the energy field of an individual, or by targeting our focus on an object or location that is not immediately visible to us, we can access vast amounts of information. This information reveals much about the condition of the person or place, as well as ways that we might be able to support them.
We access this information through our extrasensory perception (ESP) or entering a shamanic state of consciousness (SSC) with the help of a monotonous drum or rattle beat, or simply transitioning between the worlds.
When entering this meditative or trance-like state, we call upon our spirit helpers, animal guides, ancestors' spirits, or Huacas–sacred objects. We focus our attention on the target person or place. We - the remote viewer - becomes a 'hollow bone' or Messenger of Spirits. In this way, we can receive impressions, mental images, feelings, sounds, body sensations, or smells related to the target.
Book today to join shamanic practitioner Itzhak Beery in this 2-step advanced workshop as he guides you to trust your birth-right gifts and share them with your clients and friends. Along the way, he will share some of his remarkable experiences with you - no workshop with Itzhak is complete without some of his fascinating anecdotes!
--
Entry requirements
This workshop is for individuals with advanced experience and proficiency in shamanic journeying.
--

This workshop will be recorded. A link to the full video recording will be available for replay to all those who book.
--
Previous participants say:
"Amazing experience. What a fascinating man Itzhak Beery is. So much wisdom."
"Excellent presentation with lots of practical exercises to learn from. Truly enjoyed it."
"Itzhak Berry's course was wonderful today. I loved his style of teaching, his laid back approach, which was both humorous, informative with great content."
"This was the best workshop I have attended at the college. I had so much fun and came out feeling great"

--
Workshop Schedule
There are 2 sessions for this workshop
| | | |
| --- | --- | --- |
| 1 | Thursday 7th December 2023 | 7:00pm - 9:00pm |
| 2 | Thursday 14th December 2023 | 7:00pm - 9:00pm |
This workshop will be live in our online classroom
All you need to take part is a good internet connection and a computer with a webcam, microphone and Zoom.
On booking this workshop, you will receive an email with the Zoom link to access it. Remember to check your spam folder if you don't receive this confirmation email in your inbox.
Please use the same link to access each of your workshop sessions.
Please send us a message if you have any questions. We hope you enjoy the workshop!
About Itzhak Beery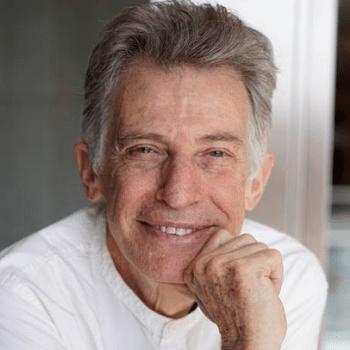 Itzhak Beery is an internationally renowned shamanic teacher, healer, speaker, community activist and author. He was initiated by his Kichwa teacher in Ecuador and by Amazonian Kanamari Pajè in Brazil.
Read more about Itzhak
Register your interest
This workshop has already taken place, please register below and we'll let you know when it runs next.