This two-part livestream workshop reveals how you can draw the faces of those who have passed away, simply by inviting the spirit realms to guide your hand.
Spirit portraiture is a rewarding - and often surprising - form of mediumship. As we put pastel or pencil to paper, our hand is guided to draw faces and characteristics of those in Spirit. It's a technique we can all learn, even if we feel we are not good at drawing or art.

In this online workshop, June-Elleni will guide you to:
Draw automatically, rather than inspirationally
Open the chakras in your hands to allow inspirational energy to flow
Realise if two spirit people join at once and separate them
Interpret messages from the person you draw and give relevant information
Learn the do's and don'ts of spirit portrait connection
Please ask your loved ones in spirit to join us for this enlightening journey into the art of spirit portraits!
--

Please have with you:
Paper
A4 or A3 lightly textured cartridge paper pads suitable for use with charcoals
OR, a roll of textured lining wallpaper cut into suitable squares (cheaper than the pads)
Pastels
A selection of coloured soft pastels or chalks (not oil pastels). Colours that inspire you are best, ideally a minimum of eight, to include, Red, Blue, Yellow, Green, Purple, Orange, Pink, Turquoise
Extras
Pen and notebook
A fixative – June-Elleni uses hairspray as it has a gentler smell than fixative and has the bonus of being more cost-effective
--
Entry requirements
This workshop is open to foundation-level and above.

You are welcome to join if you have completed a Beginner and/or Foundation course at the College.
Those who have trained elsewhere, and are confident in the basics of spiritual practice are welcome to join.
--
We will not be recording this workshop. One of the unique aspects of the College's online events is that they are highly interactive. Participants are encouraged to discuss and share with the tutor and the group. These sharings can be very personal, and some may not feel comfortable with them being recorded.

--
Previous participants say:
"It was a very interesting and helpful workshop. Two sessions a week or two apart - rather than all in one go - is a good format as it takes time to digest the content, practise and do homework."
"Everyone regardless which level of their spiritual development they were, were catered for. The different steps were transparently explained which enabled me to access new and very valuable skills."
"I would like to attend more classes with June Elleni-Laine on spirit portraiture. She's a great teacher! I am glad these classes are offered online because I would not be able to attend the college."

--
Workshop Schedule
There are 2 sessions for this workshop
| | | |
| --- | --- | --- |
| 1 | Tuesday 9th January 2024 | 6:00pm - 9:00pm |
| 2 | Tuesday 16th January 2024 | 6:00pm - 9:00pm |
This workshop will be live in our online classroom
All you need to take part is a good internet connection and a computer with a webcam, microphone and Zoom.
On booking this workshop, you will receive an email with the Zoom link to access it. Remember to check your spam folder if you don't receive this confirmation email in your inbox.
Please use the same link to access each of your workshop sessions.
Please send us a message if you have any questions. We hope you enjoy the workshop!
About June-Elleni Laine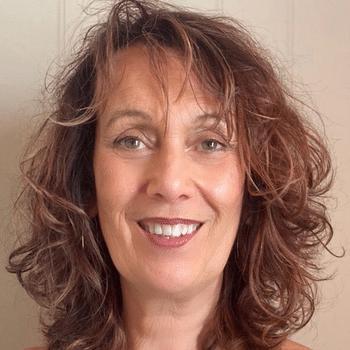 Having worked as a soul artist and clairvoyant for over 20 years, June-Elleni Laine is ideally equipped to teach spirit connection. She is fascinated by drawing portraits of loved ones in spirit.
Read more about June-Elleni
Buy Now
To secure your place on this workshop click book now.
Price: £115.00
Become a member today and you will save £20.00 on your first ticket.
Additional tickets for this event charged at £115.00
Find out more about membership.