Would you like to develop spirit portraits along with your mediumship?
Learn how to develop drawing spirit portraits and relay memories and messages from those in the spirit world. No artistic ability is necessary to enjoy this workshop.
By practicing and honing the techniques offered you will be encouraged to take away tools to continue your personal development.
After this workshop you may be encouraged to join a specialised group if you wish to take further steps and become a spirit portrait artist.
Equipment required to develop the various forms of art we will explore during this class and June-Elleni's other psychic drawing workshops are:
Paper:
A4 or A3 lightly textured cartridge paper pads suitable for use with charcoals
OR a roll of textured lining wallpaper cut into suitable squares is great for practicing and cheaper than buying pads
Pastels:
A selection of coloured soft pastels. Colours that inspire you are best, ideally eight or more, to include, Red, Blue, Yellow, Green, Purple, Orange, Pink, Turquoise (you can begin with coloured pencils or crayons)
June-Elleni uses Rowney Vandyke Brown soft pastels, tones 2, 4 and 6 (specifically for portraiture) but you can choose three flesh tones as you choose
Black charcoal pencil and white pastel pencil
Extras:
Pen and notebook
Fixative: June-Elleni uses hairspray as it has a gentler smell than fixative and has the bonus of being more cost effective
--
We will not be recording this workshop. One of the unique aspects of the College's online events is that they are highly interactive. Participants are encouraged to discuss and share with the tutor and the group. These sharings can be very personal, and some may not feel comfortable with them being recorded.
--
Previous participants say:
"Fantastic presenter. Full of life, encouraging, engaging, empowering."
"This workshop far exceeded my expectations. A magical, life enhancing day. Thanks all."
"I so enjoyed the workshop with June-Elleni. All I could have wished for in a workshop and in a tutor. Fabulous!! Feel very inspired!! Can't wait for the next opportunity to learn from June-Elleni."
--
This workshop will be live in our online classroom
All you need to take part is a good internet connection and a computer with a webcam, microphone and Zoom.
On booking this workshop, you will receive an email with the Zoom link to access it. Remember to check your spam folder if you don't receive this confirmation email in your inbox.
Please send us a message if you have any questions. We hope you enjoy the workshop!
About June-Elleni Laine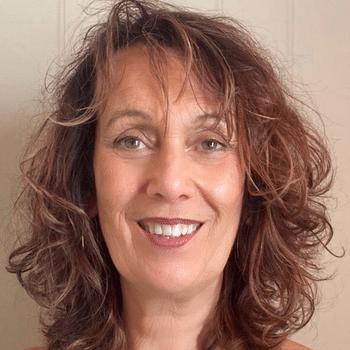 Having worked as a soul artist and clairvoyant for over 20 years, June-Elleni Laine is ideally equipped to teach spirit connection. She is fascinated by drawing portraits of loved ones in spirit.
Read more about June-Elleni
Register your interest
This workshop has already taken place, please register below and we'll let you know when it runs next.