Please bring a deck of Rider-Waite Smith tarot cards to this online workshop.
This workshop is open to all levels.
In a relaxed atmosphere, we will explore the possibilities of spirit contact through the symbolism, colour and imagery contained within the tarot cards.
No experience in tarot or mediumship is required, just lots of enthusiasm and passion. The day will include exercises, visualisations, discussions and joyful play with the cards and communicators. By examining the symbols and colours in the tarot deck using simple spreads and intuitive insights, we will see how the cards act as a trigger to bring information forward.
These activities are geared towards helping you to gain clarity and personal empowerment from engaging with spirit in a unique format. Highly recommended for those wishing to develop their skills in psychic mediumship, tarot, intuition and the ability to understand the language of spirit on a much deeper yet practical level.
Prepare to be amazed at how spirit will resourcefully connect with you and enjoy a day of the latest cutting edge teaching of tarot and mediumship.
--
We will not be recording this workshop. One of the unique aspects of the College's online events is that they are highly interactive. Participants are encouraged to discuss and share with the tutor and the group. These sharings can be very personal, and some may not feel comfortable with them being recorded.
--

Previous participants say:
"I love Avril's insights and the way she works and make us work. I learned a lot today and I am looking forward to keep attending to her events."
"Brilliant course with lots of learning and interactions."
"Thoroughly enjoyed this Tarot and Mediumship class, thank you! A new and insightful way of working with tarot that I have never experienced before. Very interesting and interactive class, from which I have gained a lot of new knowledge. Thank you so much Avril, have really enjoyed the day."
"Outstanding - wow wow wow wow. Great workshop - got more out of it than I could imagine - Avril at her best she had us all from the beginning. Thank you Avril - another door opened."
"Before this workshop was even over, I was checking when another one with Avril will be available. :) She is wonderful!! I felt so inspired by everything we covered today. The workshop increased my confidence in my intuition and added to my passion for Tarot, which I didn't think was possible!"
--

This workshop will be live in our online classroom
All you need to take part is a good internet connection and a computer with a webcam, microphone and Zoom.
On booking this workshop, you will receive an email with the Zoom link to access it. Remember to check your spam folder if you don't receive this confirmation email in your inbox.
Please send us a message if you have any questions. We hope you enjoy the workshop!
About Avril Price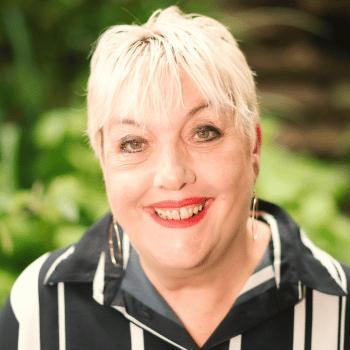 College Tutor Avril Price is a tarot master. Her consultations are inspiring and intuitive. She brings profound insights to the heart of the matter which encourage positive life choices.
Read more about Avril
Register your interest
This workshop has already taken place, please register below and we'll let you know when it runs next.