The Celtic Cross is a spread which is frequently used by many tarot readers.
Although it is ubiquitous, its deeper meaning is often overlooked. The popular pattern of this spread makes it a 'go to' layout for readers as it touches all bases when looking for past, present and future influences and thoroughly observes the narrative of any given situation or experience.
In this online workshop, we will explore the anatomy of the spread, breaking it down into smaller detail and how to take each piece of the spread to a deeper level of awareness.
We will look at the creative polarities within the cross and relate them to the human psyche, this in turn teaches how the tarot can synchronise and tell the progressive story of the querent in meaningful detail.
The Celtic Cross can also provide insightful information regarding the mind, body, spirit connection and which will lead us to a greater sense of well-being and personal mastery. This workshop is supportive and useful to those on a tarot journey and will enrich consultations, accelerating your understanding of the cards and how they operate.
This workshop is for anyone who has an interest or enthusiasm for tarot but it is advisable to have a working knowledge of tarot cards.
Please have your own deck and writing materials.
--
We will not be recording this workshop. One of the unique aspects of the College's online events is that they are highly interactive. Participants are encouraged to discuss and share with the tutor and the group. These sharings can be very personal, and some may not feel comfortable with them being recorded.
--
Previous participants say:
"Even though it was online, there was a lovely warm atmosphere. Avril provided us with an abundance of wisdom and knowledge and was generous with her time for the group and for individual cases. I thoroughly enjoyed my day. Thank you."
"Very interesting and uplifting workshop with Avril and it gave me another insight into using the Tarot. It was lovely to meet like-minded people. A good opportunity to do the course online which I would not have been able to do otherwise."
"Avril as always gave of her best professional and personal self, she made us feel all very safe and supported us in our individual quests through the cards. Her meditations help me a lot to get in touch with something deeper and this shows in the work afterwards."
--
This workshop will be live in our online classroom
All you need to take part is a good internet connection and a computer with a webcam, microphone and Zoom.
On booking this workshop, you will receive an email with the Zoom link to access it. Remember to check your spam folder if you don't receive this confirmation email in your inbox.
Please send us a message if you have any questions. We hope you enjoy the workshop!
About Avril Price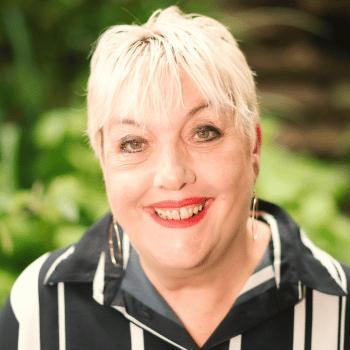 College Tutor Avril Price is a tarot master. Her consultations are inspiring and intuitive. She brings profound insights to the heart of the matter which encourage positive life choices.
Read more about Avril
Register your interest
This workshop has already taken place, please register below and we'll let you know when it runs next.