Join Tarot Master and College Tutor Avril Price at the College in London to explore the shadow in tarot readings for yourself and others. 
For every uplifting interpretation of a tarot card, there is a shadow meaning. The shadow lives in every person's inner life. It lies in the darkness and in the unexpressed, waiting to be illuminated.
Shadow presents itself in a myriad of archetypal forms, all of which are recognisable when brought into the conscious mind. When this happens, reconciliation and healing can occur. When you have the insights, you are empowered to undertake the transformation that is necessary for your growth. The shadow is but light waiting for its illumination.

The shadow can often be a vital and important part of a person's makeup. It can be instrumental in enhancing positive choices and action. 
In this in-person workshop, you will learn to use the tarot cards as a tool to release yourself from the grip of negative patterns, as well as how to observe this in tarot consultations. You will see the importance of integrating the shadow and you will reach a deeper awareness of how the shadow shows up in the story.
Working with tarot spreads to unpack your own story, you will also have the opportunity to engage with reading for other participants and there will be shared discussion.
This is an experiential, inspirational and practical workshop, which will deepen your skills and tarot know-how. The day also offers time out for reflection and gaining further self-awareness.
Many people ask about reversed meanings and how to bring them into a tarot reading. By taking part in this workshop, you will be able to observe the many layers that are within the cards and how to read the narrative that emerges.
Please bring any deck of tarot cards along with you.
--
Entry requirements
This workshop is open to all.
--
Previous participants say:
"Avril is a superstar. I love working with her. Her energy is always positive and she provides great insights into the spirit world, not just amazing perspectives about the tarot cards."
"Avril was very good, and her teaching was so profound."
"Had a great day. Started the day hoping that I might pick something up to help with my Tarot journey... Picked up loads..."
--
This workshop is taking place in-person at our college in London
You can find the address and travel directions on our contact page - we'll also include all the information in your enrolment email.
About Avril Price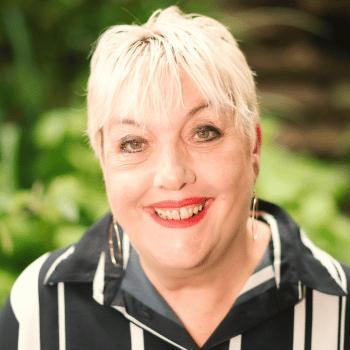 College Tutor Avril Price is a tarot master. Her consultations are inspiring and intuitive. She brings profound insights to the heart of the matter which encourage positive life choices.
Read more about Avril
Buy Now
To secure your place on this workshop click book now.
Price: £115.00
Become a member today and you will save £20.00 on this purchase. Find out more about membership.