Hernan Cotroneo is a psychic medium and College tutor who uses tarot in his consultations. 
He creates a calm and supportive space in which to connect with spirit. His messages contain memories, evidence, guidance and encouragement to enable you to move forward with renewed confidence. Hernan offers insightful and comprehensive readings, bringing clarity to your choices and decisions and providing guidance for the future.
--
Previous clients say:
"I had a fantastic session with Hernan. He's very intuitive, calm and insightful."

"I had a consultation with Hernan and I was impressed with all the details that he told me about me."

"I found the session with Hernan to be very fruitful, he is perceptive and intelligent and direct in a good way. He understood many things which helped me and gave me much food for thought. There were some surprises in the session which gave me the feeling that his mediumship is genuine. Hernan is a gifted psychic and medium, I am grateful to him for his insights and would certainly see him again or recommend him."

"One feels that Hernan Cotroneo is so sincere in his desire to help and really listens to what one says and then pinpoints the essentials and works on that. I felt really supported during our conversation and it gave me a blueprint to work to during a very stressful time (yet again!). The people I particularly needed to contact in spirit came through. It is mega helpful when you realise you have just contacted someone 'on the other side' who knows what you most need in this lifetime. Each time I have spoken to Hernan (maybe 3 or 4 now) I feel he has a huge depth of knowledge to draw from which just goes on getting bigger and better each time we speak."

--

Is this your first psychic mediumship reading?
You may want to read these tips to help you get the most from your consultation.
--

First, select your timeslot
Choose from the dates and start times offered below.
This consultation lasts 60 minutes.
All consultation time slots are UK Local time. more information
About Hernan Cotroneo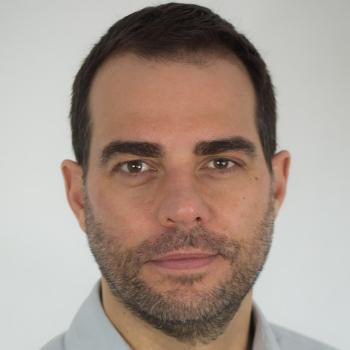 A psychic medium who trained as a psychologist specialising in Jungian symbolism and archetypes, Hernan Cotroneo combines the psychic and the psychological in his practice.
Read more about Hernan
Book A Consultation
Hernan Cotroneo offers remote consultations via Skype, Zoom or telephone.
Psychic and Mediumship: 60 minute consultation
To secure your preferred consultation time slot click book now.
Remember: All time slots are UK local time.
Price: £85.00