This course is only open to students who have completed Liesl's Angel Mediumship Foundation and Intermediate courses.
Come and join Liesl and many healing angels and guides to further advance your mediumistic skills to assist you with your own soul journey as well as learning how to communicate to an advanced standard their healing, inspiring and uplifting messages to others.
There will be an opportunity to strengthen your connection to spirit and get support in developing your spiritual gifts and receive healing and guidance from the angels and guides.
--
We will not be recording these classes. One of the unique aspects of the College's online courses is that they are highly interactive. Participants are encouraged to discuss and share with the tutor and the group. These sharings can be very personal, and some may not feel comfortable with them being recorded. If you need to miss any sessions, your tutor will be happy to offer a brief outline of the material covered.
--
Previous participants say:
"It was very enjoyable and the Zoom platform worked well."
"I loved the class and thought that Liesl did a fantastic job of moving the intuition experience online. We literally did the same exercises as in-person classes."
"I have a great calling to work with angels and have for many years, so these courses are perfect in deepening my connections. Liesl has a real knowledge and connection of the angels and passes it on perfectly. She teaches in a fun, cheery and relaxing atmosphere."
--
Course Schedule
There are 8 sessions for this course
| | | |
| --- | --- | --- |
| 1 | Wednesday 26th May 2021 | 6:00pm - 7:30pm |
| 2 | Wednesday 2nd June 2021 | 6:00pm - 7:30pm |
| 3 | Wednesday 9th June 2021 | 6:00pm - 7:30pm |
| 4 | Wednesday 16th June 2021 | 6:00pm - 7:30pm |
| 5 | Wednesday 23rd June 2021 | 6:00pm - 7:30pm |
| 6 | Wednesday 30th June 2021 | 6:00pm - 7:30pm |
| 7 | Wednesday 7th July 2021 | 6:00pm - 7:30pm |
| 8 | Wednesday 14th July 2021 | 6:00pm - 7:30pm |
This course will be live in our online classroom
All you need to take part is a good internet connection and a computer with a webcam, microphone and Zoom.
On booking this course, you will receive an email with the Zoom link to access it. Remember to check your spam folder if you don't receive this confirmation email in your inbox.
Please use the same link to access each of your course sessions.
Please send us a message if you have any questions. We hope you enjoy the course!
About Liesl Duffy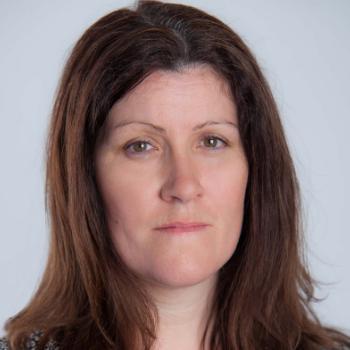 Having trained at the College, Liesl now works with the angels, guides and ascended masters to offer guidance that can assist her clients in all areas including relationships, career, life purpose and spirituality.
Read more about Liesl
Register your interest
If you're interested in finding out more about this course, please register below and we'll be in touch with more information once available.