As we move through our life, we give off and receive energy. Not all energy we interact with is conducive to our wellbeing and at times may negatively disrupt our own energy field, to a varying degree.

This livestream foundation-level course will give a practical introduction to different types of negative energy that can be encountered. You will learn how to recognise and clear these negative energies in yourself and in others.
During this course, you will gain an understanding of these different types of negative interference, how to recognise them and practical steps you can take to clear the energy.
Topics covered will include:
Thought forms
Cutting psychic cords
Psychic attack
Attachments
Space clearing
--
Entry requirements
Recognise & Clear Negative Energy is open to those who have completed a Beginner course and / or Foundation course at the College.
Energy practitioners, healers and those confident in the basics of spiritual practice are welcome to join.
If you are unsure if this course level is right for you, please read this article.
To enrol on this course, click 'BOOK NOW'.
If it is fully booked, click 'REGISTER INTEREST' for updates.
Your tutor will assess your suitability for this course during the first class. If the tutor feels that this course is not suitable for you, you will be refunded the course fee in total and will be guided to a more suitable class.

--
We will not be recording these classes. One of the unique aspects of the College's online courses is that they are highly interactive. Participants are encouraged to discuss and share with the tutor and the group. These sharings can be very personal, and some may not feel comfortable with them being recorded. If you need to miss any sessions, your tutor will be happy to offer a brief outline of the material covered.
--
Previous participants say:
"Martha was fabulous as always."
"I've never found anyone to teach me about clearing before – everything was through my archangels and guide. Then Martha comes along full of wonderful knowledge and wealth of experience. I found her so lovely, so welcoming, so wonderful."
"Very much enjoyed the course. Found both the tutor and the other students very helpful. Feel that I gained a good understanding of the course material, and was able to ask for clarification when needed."

--

Course Schedule
There are 8 sessions for this course
| | | |
| --- | --- | --- |
| 1 | Thursday 1st February 2024 | 7:00pm - 9:00pm |
| 2 | Thursday 8th February 2024 | 7:00pm - 9:00pm |
| 3 | Thursday 15th February 2024 | 7:00pm - 9:00pm |
| 4 | Thursday 22nd February 2024 | 7:00pm - 9:00pm |
| 5 | Thursday 29th February 2024 | 7:00pm - 9:00pm |
| 6 | Thursday 7th March 2024 | 7:00pm - 9:00pm |
| 7 | Thursday 14th March 2024 | 7:00pm - 9:00pm |
| 8 | Thursday 21st March 2024 | 7:00pm - 9:00pm |
This course will be live in our online classroom
All you need to take part is a good internet connection and a computer with a webcam, microphone and Zoom.
On booking this course, you will receive an email with the Zoom link to access it. Remember to check your spam folder if you don't receive this confirmation email in your inbox.
Please use the same link to access each of your course sessions.
Please send us a message if you have any questions. We hope you enjoy the course!
About Martha Brett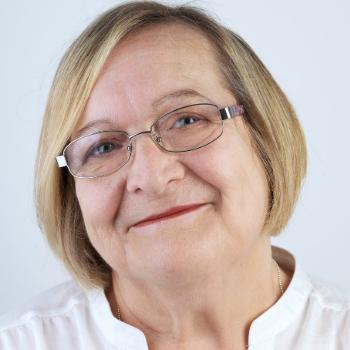 US-born College Tutor Martha Brett is a College-accredited healer who specialises in grounding, protection and spirit release. She has lived and travelled around the globe, and now calls London home.
Read more about Martha
Buy Now
To secure your place on this course click book now.
Price: £220.00
Become a member today and you will save £30.00 on your ticket.
Find out more about membership.