THIS ADVANCED COURSE IS BY INVITE ONLY. PLEASE DO NOT BOOK UNLESS YOU HAVE RECEIVED AN EMAIL TO CONFIRM YOUR PLACE.

PLACES ON THIS COURSE ARE BEING ALLOCATED AND THE COLLEGE WILL ADVISE STUDENTS, BY EMAIL, IF YOU HAVE BEEN GIVEN A PLACE. IF YOU BOOK WITHOUT A CONFIRMATION EMAIL, YOUR BOOKING WILL BE CANCELLED AND YOUR PAYMENT REFUNDED.
THE SPACES SHOWN AS AVAILABLE FOR THIS COURSE ARE FOR STUDENTS WITH COLLEGE CONFIRMED BOOKING EMAILS ONLY.
--
This Advanced Psychic Mediumship Training course is for students who have completed Gerrie's Intermediate classes in psychic mediumship. Continue training with Gerrie in this course if you wish to advance your mediumship or incorporate it into professional, therapeutic and public situations.
--
We will not be recording these classes. One of the unique aspects of the College's online courses is that they are highly interactive. Participants are encouraged to discuss and share with the tutor and the group. These sharings can be very personal, and some may not feel comfortable with them being recorded. If you need to miss any sessions, your tutor will be happy to offer a brief outline of the material covered.
--
Previous participants say: 
"Thank you so much, Gerrie, for your support. I loved the activities we did and I feel that I learned a lot through the exchange and sharing of experiences and knowledge. I feel your compassion and understanding helped me to feel valued, supported and understood."
"So much experience and expertise, not just in the content, but in assessing the class. Imperceptibly aware of who's capable of what etc. Very impressive, and the warmth is wonderful. No wonder her classes are impossible to book."
"I have attended Gerrie's classes before and have enjoyed them all and benefitted from what Gerrie has taught."

--

Course Schedule
There are 12 sessions for this course
| | | |
| --- | --- | --- |
| 1 | Monday 8th January 2024 | 7:00pm - 8:30pm |
| 2 | Monday 15th January 2024 | 7:00pm - 8:30pm |
| 3 | Monday 22nd January 2024 | 7:00pm - 8:30pm |
| 4 | Monday 29th January 2024 | 7:00pm - 8:30pm |
| 5 | Monday 5th February 2024 | 7:00pm - 8:30pm |
| 6 | Monday 12th February 2024 | 7:00pm - 8:30pm |
| 7 | Monday 19th February 2024 | 7:00pm - 8:30pm |
| 8 | Monday 26th February 2024 | 7:00pm - 8:30pm |
| 9 | Monday 4th March 2024 | 7:00pm - 8:30pm |
| 10 | Monday 11th March 2024 | 7:00pm - 8:30pm |
| 11 | Monday 18th March 2024 | 7:00pm - 8:30pm |
| 12 | Monday 25th March 2024 | 7:00pm - 8:30pm |
This course will be live in our online classroom
All you need to take part is a good internet connection and a computer with a webcam, microphone and Zoom.
On booking this course, you will receive an email with the Zoom link to access it. Remember to check your spam folder if you don't receive this confirmation email in your inbox.
Please use the same link to access each of your course sessions.
Please send us a message if you have any questions. We hope you enjoy the course!
About Gerrie March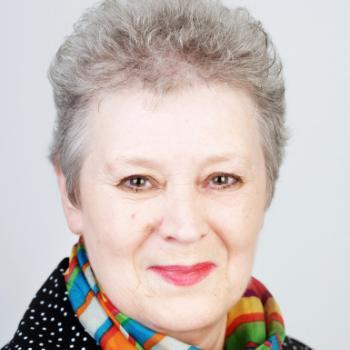 Senior College Tutor Gerrie March has worked as a psychic medium for over 40 years, and has been at the College since 1983. She is an award holder of the Spiritual National Union.
Read more about Gerrie
Buy Now
To secure your place on this course click book now.
Price: £250.00
Become a member today and you will save £30.00 on your ticket.
Find out more about membership.