Continue honing your skills and discovering the extraordinary power of your unique psychic and mediumship gifts in this 10-week intermediate course.

Get ready to to develop your confidence and intuitive strength with Casey Mackey as your skilled guide. In the safe and supportive space of this online course, she will lead you to deepen your understanding of your unique psychic mediumship skills. 
Week 1 | Exploring energy
A group meditation will open the space of this course, uniting us as a group of like-hearted friends. We will discuss our personal experiences of Spirit, our own energy, and how we encounter energy around us. 
Week 2 | How you work
We all work so differently, and it's important to know how you work, what you bring and what types of messages you deliver. This week we will be connecting with those in spirit, our guides, who can help us gain clarity and confidence.
Week 3 | Your animal guides
Learn about totem animal guides: Who they are, how they work, why we have them, and the intuition and messages they bring. Discover how to call on your totem animal and implement their wisdom and magic into your everyday life, your readings and your spiritual path.
Week 4 & 5 | Tools of psychic mediumship
This week, we will be learning how to use a pendulum and practice scrying, both for yourself and for others. You'll also learn how to cleanse these divination tools and work with them with your guide.
Week 6 | Who's communicating?
Learn the structure of the spiritual realm, and who is communicating with us, whether it's a guide, gatekeeper, loved one or friend. We will discuss frequency, energy tags, and how we understand who it is that wishes to connect with us.
Week 7 | An introduction to readings
We will heighten our vibration through group readings and platform readings. This allows us to lean deeper into spirit and shows us how to work with multiple energies and multiple spirits. You will each be invited to energetically open the class and close it down.
Week 8 | Reading for others
Spirit and loved ones can move in closer when we are reading someone's aura, chakra system, energy and soul.
We will learn when giving readings for others:
A soul's core energy stamp – how their energy carries, what they may be blocking for themselves and what may be preventing them to manifest
Communicating what healing needs to take place for the soul to thrive
Analysing their aura and giving feedback and readings as to what they see and feel
Healing their aura through using their tools
Week 9 | Bringing in the details
We will each give a reading for one of our fellow classmates. We will use all the tools we have learnt, and prepare for validation and guidance while allowing Spirit closer.
Week 10 | The Grande Finale!
Enjoy a re-cap to ensure you are happy and grounded with your new knowledge and skills. We will close with a final meditation and fun readings.

--
Entry requirements
Psychic Mediumship: Enhance Your Skills is the next step for those who have completed Psychic Mediumship: The Next Level

This course is also open to those who have completed any psychic mediumship Foundation course and/or Intermediate course at the College.
Those who have trained elsewhere, and who are confident in their psychic mediumship abilities, are welcome.
If you are unsure if this course level is right for you, please read this article.
To enrol on this course, click 'BOOK NOW'.
If it is fully booked, click 'REGISTER INTEREST' for updates.
--
We will not be recording these classes. One of the unique aspects of the College's online courses is that they are highly interactive. Participants are encouraged to discuss and share with the tutor and the group. These sharings can be very personal, and some may not feel comfortable with them being recorded. If you need to miss any sessions, your tutor will be happy to offer a brief outline of the material covered.
--
Previous participants say:
"This was a brilliant course. It was exactly the next step after my other courses I have done over the last two years or so."
"Casey made us all feel welcome, and was incredibly supportive. I have learnt some new information on mediumship and how to better my readings. She has made us work hard on this course and it has paid off."
"Casey is a fantastic, inspiring, talented and inclusive teacher."

--

Course Schedule
There are 10 sessions for this course
| | | |
| --- | --- | --- |
| 1 | Monday 22nd January 2024 | 7:00pm - 9:00pm |
| 2 | Monday 29th January 2024 | 7:00pm - 9:00pm |
| 3 | Monday 5th February 2024 | 7:00pm - 9:00pm |
| 4 | Monday 12th February 2024 | 7:00pm - 9:00pm |
| 5 | Monday 19th February 2024 | 7:00pm - 9:00pm |
| 6 | Monday 26th February 2024 | 7:00pm - 9:00pm |
| 7 | Monday 4th March 2024 | 7:00pm - 9:00pm |
| 8 | Monday 11th March 2024 | 7:00pm - 9:00pm |
| 9 | Monday 18th March 2024 | 7:00pm - 9:00pm |
| 10 | Monday 25th March 2024 | 7:00pm - 9:00pm |
This course will be live in our online classroom
All you need to take part is a good internet connection and a computer with a webcam, microphone and Zoom.
On booking this course, you will receive an email with the Zoom link to access it. Remember to check your spam folder if you don't receive this confirmation email in your inbox.
Please use the same link to access each of your course sessions.
Please send us a message if you have any questions. We hope you enjoy the course!
About Casey Mackey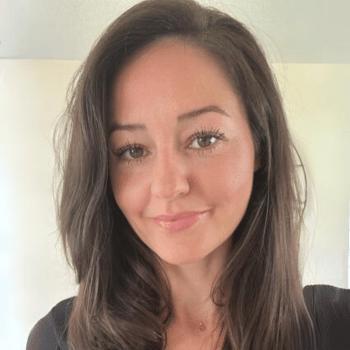 By the age of 21, Casey Mackey was already offering psychic mediumship readings. Shortly after, she started teaching her own way of introducing spiritualism into this fast-changing world.
Read more about Casey
Buy Now
To secure your place on this course click book now.
Price: £250.00
Become a member today and you will save £30.00 on your ticket.
Find out more about membership.