If you're looking for a little more insight, depth and experience in your psychic and mediumship, then look no further. This 8-week livestream foundation course will guide you to level up your skills.
This course will enable you to strengthen your developing psychic and mediumship gifts in a safe and supportive environment. It is the perfect next step for those who have graduated from Casey's Beginners Psychic Mediumship course or have some experience with working with spirit using their natural gifts and abilities.
This course will enable you to grow in confidence and strength as you delve deeper into the world of spirit, guides, guardian angels and readings. These eight supportive and nurturing weeks will allow you to take your practice to the next level of professionalism and healing.
Week 1: Opening up our experiences
Casey will form a discussion about how you started to use your gift and present an opportunity to share any experiences you may have when using your gift in readings or for personal use:
What modalities are strongest for us when tuning in and how this comes about
Discussion of 'tools' used and experiences with these
A meditation will be held, and an overview of chakras/protection will be discussed
Conduct readings for each other in groups to allow for the energy to flow and get spirit and yourself working
A Q&A will be held after the readings have taken place
Week 2: Meditations
A meditation will be held by Casey with the class, bringing spirit forward so messages can then be passed around
Learning how to read for energy that may not be in front of you, picking up secondary energy and reading this
Learning how to hold a meditation for others whilst bringing spirit forward. This will be conducted in group work and encourage students with their own ways of teaching
Week 3: Growth
Practising platform reading in front of the class
Reading for others but this time in bigger groups
Learning how to read different energies all at the same time and breaking away from just 1:1 readings
Casey will hold a meditation where you can start to welcome your guides, guardian angels and gatekeepers. If you haven't met them yet, you will start to!
Week 4: Working with higher realms
A meditation to open up the session which will lead into another meditation where you can meet and bring forward your angels and guides
You will read for yourself from your angels AND read your classmates by communicating with their angels, therefore receiving higher gifted guidance. This is where you start to delve into your true life purpose
Casey will go through some techniques where you can enable control in your sessions when you have more than one spirit present. You will practice this after with more platform work
You will start to look at the importance of keeping an angel journal and why it's important to know your gatekeepers, angels and guides
Week 5: Bridging over to our gatekeepers
Meditations will be held so you can meet your gatekeepers. You will get to learn about them and why they are with us in this journey called 'life'
You will also start to call upon your angels and use their energy to read for others when you go into group work, learning the difference between working with angel energy and a spiritual loved one's energy
You will delve into the topic of spiritual 'tools', learning about each one, from crystals, cards, pendulums, angel boards, water bowls, mirror work and psychic writing
You will practice and learn how to use these tools in the sessions (at this point Casey would ask students to draw out which tools they like to work with so a reading can be given to a classmate before the end of a lesson)
Week 6: Allowing spirit in close
Longer session readings will be held, to build energy and for students to get used to working with energy for longer periods of time
Combining our angels, gatekeepers, spirit and tools all into one reading easily and effortlessly
Learning about frequency and how to keep this strong throughout, with practice too
How to intercept a love connection from one spirit to their loved one
Building up protection for not only you but also your client
Week 7: Taking the plunge!
You will hold your own meditation and opening up process in groups
You will then meditate with your angels to see what you need to teach the class, what you've learnt and gathered from your spiritual experience so far
You will then go back to holding 1:1 readings in order to build confidence with spirit
You will also hold blind readings too, to build further confidence with spirit
Week 8: The final week
You will hold more blind exercises to enable your connection with spirit and your guides to build. Casey will then bring the course to a close with a Q&A. You will have the chance to also cover any topics that you feel you need more guidance on, and also be able to hold and demonstrate platform work to see how far you have come from week three.
--
Entry requirements
Psychic Mediumship: The Next Level is the next step for students who have completed Beginners' Psychic Mediumship.
This course is also open to those who have completed a Beginner course and/or Foundation course at the College.
Those who are confident in the basics of spiritual practice are welcome to join.
If you are unsure if this course level is right for you, please read this article.
To enrol on this course, click 'BOOK NOW'.
If it is fully booked, click 'REGISTER INTEREST' for updates.
--
We will not be recording these classes. One of the unique aspects of the College's online courses is that they are highly interactive. Participants are encouraged to discuss and share with the tutor and the group. These sharings can be very personal, and some may not feel comfortable with them being recorded. If you need to miss any sessions, your tutor will be happy to offer a brief outline of the material covered.
--
Previous participants say:
"Casey was welcoming and warm. Her teaching style is clear, supportive and informative. I always felt in safe hands and felt confident to practice my skills without judgement."
"Casey is an amazing & gifted tutor & psychic. She contains her groups so well enabling myself & others to learn in a very safe environment. She always goes the extra mile for class members. It's a pleasure to learn from such a talented young lady. Thank you for bringing Casey on board."
"Casey Mackey is an amazing teacher. Her classes are extremely well prepared and that shows. She is really loving and caring and gives you so much confidence to carry on. It has been an amazing experience thanks to Casey. I highly recommend her classes for giving you all the tools you need with her love, care and ability to improve confidence. There are no words to express this, just thanks xxx"
--

Course Schedule
There are 8 sessions for this course
| | | |
| --- | --- | --- |
| 1 | Thursday 1st February 2024 | 7:00pm - 9:00pm |
| 2 | Thursday 8th February 2024 | 7:00pm - 9:00pm |
| 3 | Thursday 15th February 2024 | 7:00pm - 9:00pm |
| 4 | Thursday 22nd February 2024 | 7:00pm - 9:00pm |
| 5 | Thursday 29th February 2024 | 7:00pm - 9:00pm |
| 6 | Thursday 7th March 2024 | 7:00pm - 9:00pm |
| 7 | Thursday 14th March 2024 | 7:00pm - 9:00pm |
| 8 | Thursday 21st March 2024 | 7:00pm - 9:00pm |
This course will be live in our online classroom
All you need to take part is a good internet connection and a computer with a webcam, microphone and Zoom.
On booking this course, you will receive an email with the Zoom link to access it. Remember to check your spam folder if you don't receive this confirmation email in your inbox.
Please use the same link to access each of your course sessions.
Please send us a message if you have any questions. We hope you enjoy the course!
About Casey Mackey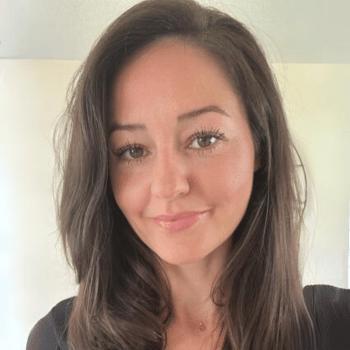 By the age of 21, Casey Mackey was already offering psychic mediumship readings. Shortly after, she started teaching her own way of introducing spiritualism into this fast-changing world.
Read more about Casey
Buy Now
To secure your place on this course click book now.
Price: £220.00
Become a member today and you will save £30.00 on your ticket.
Find out more about membership.