This course is designed for continuing students who have completed Robin's foundation palmistry course, and those who have a good basic knowledge of palmistry. You may be asked to interview if you haven't completed Robin's foundation course.
You will deepen your understanding and knowledge of how the hands can be read like a 'Life-map'. This will inspire you and help you to gain confidence in your delivery by demonstrating how the hands can give a greater awareness about life-choices and the directions of happiness and peace that we all seek.
Integrated 'hands-on' group sessions, along with interesting visiting guests, will help establish your best holistic working practices of taking prints, hand annotation and some case-study, summary analysis.
You will see your skills increase through good practice and you will be supported to move confidently from giving a deeply insightful character reading, towards a helpful, truly inspiring 'Life path' analysis.
--
We will not be recording these classes. One of the unique aspects of the College's online courses is that they are highly interactive. Participants are encouraged to discuss and share with the tutor and the group. These sharings can be very personal, and some may not feel comfortable with them being recorded. If you need to miss any sessions, your tutor will be happy to offer a brief outline of the material covered.
--
Previous participants say:
"Robin's courses are always fascinating and varied. Cannot wait to take another as soon as I can."
"Robin is a fantastic tutor and is a real asset to the college. He is very approachable and has an excellent style of teaching with lots of resources. He is extremely knowledgeable on the subject as well as referring to other disciplines."
"I found the intermediate/advanced palmistry course with Robin fascinating and it was personalised to the needs of the group. I found the pace and Robin's high expectations meant that I felt I achieved a great deal, even via the online setting. The course represents good value for money as a great deal of content is covered. Robin's detailed feedback was also very helpful and purposeful. I really hope to work with Robin again if I am able to get a place on his next course."

--

There will be no class on Monday 31 May.

Course Schedule
There are 10 sessions for this course
| | | |
| --- | --- | --- |
| 1 | Monday 17th May 2021 | 7:00pm - 9:00pm |
| 2 | Monday 24th May 2021 | 7:00pm - 9:00pm |
| 3 | Monday 7th June 2021 | 7:00pm - 9:00pm |
| 4 | Monday 14th June 2021 | 7:00pm - 9:00pm |
| 5 | Monday 21st June 2021 | 7:00pm - 9:00pm |
| 6 | Monday 28th June 2021 | 7:00pm - 9:00pm |
| 7 | Monday 5th July 2021 | 7:00pm - 9:00pm |
| 8 | Monday 12th July 2021 | 7:00pm - 9:00pm |
| 9 | Monday 19th July 2021 | 7:00pm - 9:00pm |
| 10 | Monday 26th July 2021 | 7:00pm - 9:00pm |
This course will be live in our online classroom
All you need to take part is a good internet connection and a computer with a webcam, microphone and Zoom.
On booking this course, you will receive an email with the Zoom link to access it. Remember to check your spam folder if you don't receive this confirmation email in your inbox.
Please use the same link to access each of your course sessions.
Please send us a message if you have any questions. We hope you enjoy the course!
About Robin Lown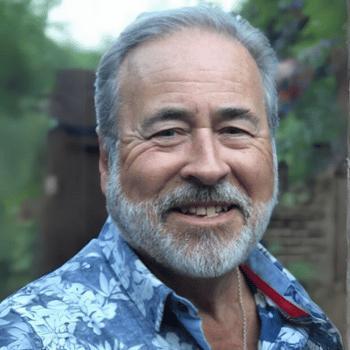 High profile Master Palmist Robin Lown has featured as the resident palmistry expert on numerous television shows and has written for most British national papers and many MBS magazines.
Read more about Robin
Register your interest
This course has already taken place, please register below and we'll let you know when it runs next.