A complete course for those in touch with their power!
The world is changing, as life is ever changing and growing.
When we are in the seat of the soul we can grow and be in harmony with the universe. We can use our power to navigate a better life experience for both ourselves and those we walk the earth with.
Come along to this new live, online development course. Removing labels and old rules, allow your soul to be your authority. No one else!
Each week we will look at how our soul wishes to show up in the expression of your psychic awareness.
We will be exploring:
Mindful attention for everyday use and psychic use
An opportunity to design and create how you perceive, see and read the aura
How to develop your own symbolic library
The presence of intention in the silence.
What can our body tell us when we listen and are in dialogue with it
Using your creative powers to enhance your readings and your life
The power of your own inspiration
Recognise the value of your own experiences in life, to inform you in your readings
Embracing your authentic self
--

We will not be recording these classes. One of the unique aspects of the College's online courses is that they are highly interactive. Participants are encouraged to discuss and share with the tutor and the group. These sharings can be very personal, and some may not feel comfortable with them being recorded. If you need to miss any sessions, your tutor will be happy to offer a brief outline of the material covered.
--
Previous participants say: 
"Daniel was really excellent, both in delivery and content. He was engaging, sensitive and supportive. I would definitely do another course with him."
"Daniel is an extraordinary teacher. His classes are so well-planned and thought out for what to do each week. Students get a lot of practice and workout in many different ways. I am always happy with his classes and the environment he creates. I am happy with my confidence level rising and my abilities continuing to open up. He holds great space for this and makes everyone feel comfortable. I will definitely attend again as I have taken many courses with Daniel, and I enjoy his one day workshops as well."
"A fantastic course and Daniel's a fantastic tutor."

"Daniel's class was everything I heard it would be. WONDERFUL!! Daniel was a loving & skilled tutor. His warm feedback and attention to our individual needs and progress was extraordinary. He is a gift to this healing craft!"

--

Course Schedule
There are 10 sessions for this course
| | | |
| --- | --- | --- |
| 1 | Thursday 23rd September 2021 | 7:00pm - 9:00pm |
| 2 | Thursday 30th September 2021 | 7:00pm - 9:00pm |
| 3 | Thursday 7th October 2021 | 7:00pm - 9:00pm |
| 4 | Thursday 14th October 2021 | 7:00pm - 9:00pm |
| 5 | Thursday 21st October 2021 | 7:00pm - 9:00pm |
| 6 | Thursday 28th October 2021 | 7:00pm - 9:00pm |
| 7 | Thursday 4th November 2021 | 7:00pm - 9:00pm |
| 8 | Thursday 11th November 2021 | 7:00pm - 9:00pm |
| 9 | Thursday 18th November 2021 | 7:00pm - 9:00pm |
| 10 | Thursday 25th November 2021 | 7:00pm - 9:00pm |
This course will be live in our online classroom
All you need to take part is a good internet connection and a computer with a webcam, microphone and Zoom.
On booking this course, you will receive an email with the Zoom link to access it. Remember to check your spam folder if you don't receive this confirmation email in your inbox.
Please use the same link to access each of your course sessions.
Please send us a message if you have any questions. We hope you enjoy the course!
About Daniel Pitt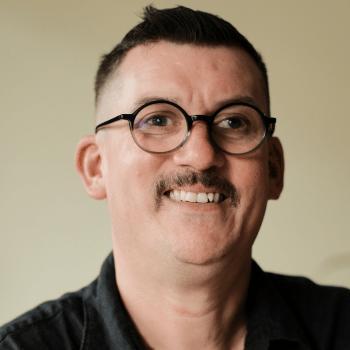 Daniel Pitt first awakened to his psychic abilities aged 11. After more than 20 years of exploring the spirit world, he is keen to help others feel the magic of how spirit can change and enhance their life.
Read more about Daniel
Buy Now
To secure your place on this course click book now.
Price: £240.00
Become a member today and you will save £30.00 on this purchase. Find out more about membership.