Creating a firm foundation in any Psychic or Mediumship work is essential.
Over this six-week course Gary will guide you through the skills you need to lay the cornerstones of this work.
Week One: Meditation for quieting of the mind
Week Two: Grounding your energies
Week Three: Opening up and closing down your psychic self
Week Four: Looking at your intuitive gifts
Week Five: Sensing subtle changes in energy
Week Six: Reviewing the foundations
Each week there will be time for discussion and sharing your experiences.
You will leave having built the foundations for your future psychic and mediumistic work and will have the understanding and confidence to continue your development in this field.
--
We will not be recording these classes. One of the unique aspects of the College's online courses is that they are highly interactive. Participants are encouraged to discuss and share with the tutor and the group. These sharings can be very personal, and some may not feel comfortable with them being recorded. If you need to miss any sessions, your tutor will be happy to offer a brief outline of the material covered.
--
Previous participants say:
"I really enjoyed this class with Gary. He creates a very relaxed atmosphere and learning environment. I went deeper into my practice and I am more confident. I am "
"Gary is an excellent tutor. He makes the information accessible and easy. I loved that the sessions were very practical and that there was the space to find our own ways of working. My only complaint would be that it was too short :-)"
"Gary is a very interesting tutor and his style of coaching is rather fun."
"Gary provides a safe and accepting environment. Learning something new can be intimidating and Gary provides the right amount of encouragement and helps you to overcome shyness. He was patient, clear in his expectations and the exercises opened me to parts of myself I didn't know I had access to."
--

Course Schedule
There are 6 sessions for this course
| | | |
| --- | --- | --- |
| 1 | Tuesday 26th October 2021 | 5:00pm - 7:00pm |
| 2 | Tuesday 2nd November 2021 | 5:00pm - 7:00pm |
| 3 | Tuesday 9th November 2021 | 5:00pm - 7:00pm |
| 4 | Tuesday 16th November 2021 | 5:00pm - 7:00pm |
| 5 | Tuesday 23rd November 2021 | 5:00pm - 7:00pm |
| 6 | Tuesday 30th November 2021 | 5:00pm - 7:00pm |
This course will be live in our online classroom
All you need to take part is a good internet connection and a computer with a webcam, microphone and Zoom.
On booking this course, you will receive an email with the Zoom link to access it. Remember to check your spam folder if you don't receive this confirmation email in your inbox.
Please use the same link to access each of your course sessions.
Please send us a message if you have any questions. We hope you enjoy the course!
About Gary Wright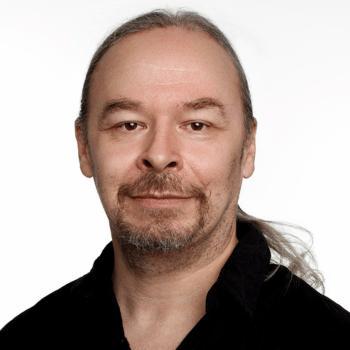 College Tutor Gary Wright offers guidance both to those already working with spirit as well as those just starting out. With a history in the arts, he is skilled at helping creatives overcome their blocks.
Read more about Gary
Register your interest
All places are currently sold out - we add more spaces to events wherever possible.
Register below to be kept informed.