Beyond the comfort zone of the safe and familiar, we can discover our greatness. In this livestream talk with the former editor of Kindred Spirit magazine, Claire Gillman, we explore how to enter and navigate this precious liminal space and to embrace the infinite possibility we find there.
We all feel at ease in our everyday routine. It's safe, familiar. Many of us can even navigate it 'with our eyes closed'. However, occasionally, we find ourselves pushed beyond it – whether by tough personal choice or situations beyond our control. In some cases, we create this liminal space - a pause between past and future - for ourselves, just by taking a deep breath, taking stock.
In this liminal space of the unknown, immense healing, insight and growth can happen. We wake up! These moments offer us opportunities for creativity, inspiration and awe if we accept them into our lives.
Book this livestream talk now to discover how to access the great potential that lies just beyond the familiar, and how to lean into that place and find strength in it.
--
This talk will be recorded. Participants who book will receive a link following the event.
--
This talk will be live in our online classroom
All you need to take part is a good internet connection and a computer with a webcam, microphone and Zoom.
On booking this talk, you will receive an email with the Zoom link to access it. Remember to check your spam folder if you don't receive this confirmation email in your inbox.
Please send us a message if you have any questions. We hope you enjoy the talk!
About Claire Gillman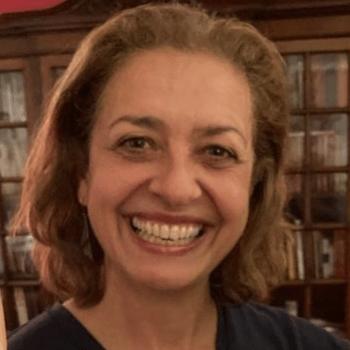 Formerly the editor of Kindred Spirit magazine for over 10 years, Claire Gillman is a journalist, writer, editor and writing coach whose work has featured in many national publications.
Read more about Claire
Buy Now
To secure your place on this talk click book now.
Price: £16.00
Become a member today and you will save £2.00 on your first ticket.
Additional tickets for this event charged at £16.00
Find out more about membership.