Yoga Nidra, translated as yogic sleep, is a guided meditation technique that harnesses the body's natural ability to fall asleep to access deep states of meditation.
Yoga Nidra is effectively a conscious experience of sleep.
In a healthy sleep cycle brainwave activity can drop to less than 4 cycles per second versus roughly 100 cycles per second in the waking state. This is known as the delta brainwave state and is where the body does all its deep repair and restoration work at night when we are asleep.
Not only is Yoga Nidra a technique to access the delta brainwave state where this deep repair and restoration work happens, the practice itself restores and strengthens the body's falling asleep mechanism, which means that we can optimize on the repair and restoration work available during our normal sleep time.
To learn more about this practice, please join Gráinne for this introductory session to Yoga Nidra. The focus of the evening will be an experience of the practice, and a recording of the Yoga Nidra will be made available for you to use after the class.
--
This session will be recorded. A recording will be available for those who book.
--
Previous participants say: 
"The first proper relaxing sleep I've had in weeks, thank you so much! This is a life changer, and I will definitely use Yoga Nidra on a daily basis from now on. Thank you!"
"Grainne was fabulous, such a great teacher, so patient and natural and has a lovely voice. I knew nothing about this subject before this evening but now am keen to learn and experience it more and integrate it into my preparation for self healing practise too. I know this is going to have a profound effect on my health on so many levels, thank you Grainne and thank you CPS."
"Excellent facilitator. The sleep meditation was wonderful and so relaxing. It has inspired me to take more courses."
--
This talk will be live in our online classroom
All you need to take part is a good internet connection and a computer with a webcam, microphone and Zoom.
On booking this talk, you will receive an email with the Zoom link to access it. Remember to check your spam folder if you don't receive this confirmation email in your inbox.
Please send us a message if you have any questions. We hope you enjoy the talk!
About Gráinne McAnallen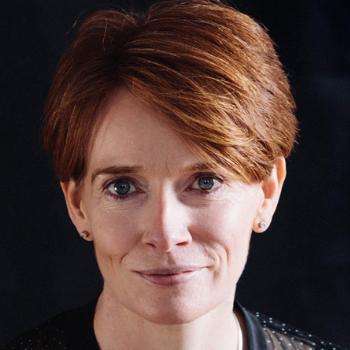 Gráinne McAnallen was introduced to The Amrit Method of Yoga Nidra in 2004. She is an instructor in Amrit Yoga as well as the Amrit Method of Yoga Nidra Instructor. She is also a life coach.
Read more about Gráinne
Buy Now
To secure your place on this talk click book now.
Price: £25.00
Become a member today and you will save £3.00 on this purchase. Find out more about membership.