Do you feel that something is missing from your life? Do you dream of a new partner, car or job to make your life complete? 
What if you already have what you are looking for?
What if YOU are what you are seeking?
You are a three dimensional being: body, mind and consciousness. Different traditions use different words for consciousness - soul, spirit, universal energy etc. Whatever the term, it is that part of you that is observing your thoughts and your actions. Chatter in the mind and tension in the body can block the full connection to this aspect of you. However, it is always present.
I AM Yoga Nidra is a meditation technique designed to quiet the mind and relax the body, so that you can have a felt experience of what lies behind your body and your mind, to experience yoga or union, the integration of body, mind and spirit, or what psychologists call your Essential Self.
To experience this state of wholeness, join Gráinne for an experience of I AM Yoga Nidra, the Integrative Amrit Method of Yoga Nidra.
This livestream class will consist of a short talk, an experience of I AM Yoga Nidra and a Q&A session.

--
We will not be recording this class. This a deeply meditative experience and we wish to honour those participants who may not feel comfortable with the session being recorded.
--
Previous participants say:
"A beautiful teacher - would absolutely attend another course."
"Highly recommended for anyone who struggles with stress, lack of sleep, monkey brain, fear of what is going on in the world... ie, everyone. It was fantastic and something I will continue to practise and deepen as it will benefit so many areas of my life including my healing practise. Grainne is wonderful, so compassionate and caring."
"Super style, very useful content, really enjoyed."
--
This talk will be live in our online classroom
All you need to take part is a good internet connection and a computer with a webcam, microphone and Zoom.
On booking this talk, you will receive an email with the Zoom link to access it. Remember to check your spam folder if you don't receive this confirmation email in your inbox.
Please send us a message if you have any questions. We hope you enjoy the talk!
About Grainne McAnallen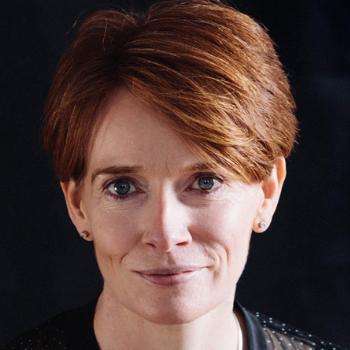 Grainne McAnallen is the founder of Expansion Coaching Services Limited, an organisation committed to helping individuals and organisations to live and work more consciously.
Read more about Grainne
Register your interest
This talk has already taken place, please register below and we'll let you know when it runs next.