Join us for a powerful 90-minute masterclass to lift your spirits! 
The frequency of joy is among the highest frequencies, and when we are aligned with this vibration, it elevates what and who we draw into our reality. When we operate from a frequency of joy, it generates more joy. In this class we will be practicing meditations and mantras to elevate our consciousness and saturate us with feelings of happiness and wellbeing.
The transformative power of mantra has been acknowledged since yoga's earliest beginnings in the Vedas. According to those early yogis and rishis, mantra is the most accessible and easiest way to enlightenment. It is such an important tool, especially as we navigate the difficult times of Kaliyuga - the dark age in Vedic astrology.
Sacred mantras have the power to switch us out of negative thought-patterns, to reset our energetic field, to recharge us and raise our consciousness. They are a key that unlocks a deeper knowledge of the Self.
This class includes gentle movement and chanting. Beginners are welcome.
--
We will not be recording this class. This a deeply meditative experience and we wish to honour those participants who may not feel comfortable with the session being recorded.
--
Previous participants say:
"Very grateful to Gemma for these lovely sessions, I have been feeling full of love since!"
"It was an honour to meet Gemma on Zoom. I really enjoyed the evening workshop - it was like coming home to a fulfilled energetic asana class, clearing and energising the chakras and amazing results from the mantras. Fab workshop."
"Once again, a wonderful session with Gemma."
--
This talk will be live in our online classroom
All you need to take part is a good internet connection and a computer with a webcam, microphone and Zoom.
On booking this talk, you will receive an email with the Zoom link to access it. Remember to check your spam folder if you don't receive this confirmation email in your inbox.
Please send us a message if you have any questions. We hope you enjoy the talk!
About Gemma Bliss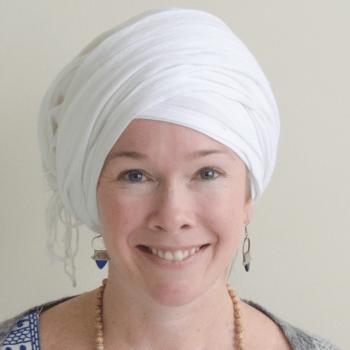 Gemma Bliss has been teaching kundalini yoga since 2010, and practising various styles of yoga and meditation for more than two decades. She has a MA in yoga and meditation from SOAS.
Read more about Gemma
Buy Now
To secure your place on this talk click book now.
Price: £25.00
Become a member today and you will save £3.00 on this purchase. Find out more about membership.