The Divine Mother has many faces; The Goddess, Mother Earth, the Divine Feminine that exists within us all, and even our physical mother. The Divine Mother is the primal force, the Adi Shakti, that breathes life through all things, nourishing, teaching and sustaining us.
In this livestream meditations and mantras class, we will be practising techniques, including movements, meditations, mantras and breath work, to connect with the Divine Mother. We will honour this primal force within us and in the world around us.
This is a profound opportunity to connect to your Divine Feminine aspect, explore her qualities and honour her essence within you. Those who have a challenging relationship with their maternal line will benefit from the meditations in this class.
The practices in this class are drawn from the kundalini yoga tradition and include guided movement. You are invited to sit on a chair or the floor, with an emphasis on comfort. 
Beginners are welcome.
--
We will not be recording this class. This a deeply meditative experience and we wish to honour those participants who may not feel comfortable with the session being recorded.
--
Previous participants say:
"A lovely, relaxing feel-good session. Gemma excelled as always!"
"I LOVE Gemma, her way of teaching is incredibly inclusive and heartwarming."
"I thought Gemma was amazing and lovely."
"Lovely and professional presenter and an effective session, definitely felt the effects and was my first time so had no expectations of results."
This talk will be live in our online classroom
All you need to take part is a good internet connection and a computer with a webcam, microphone and Zoom.
On booking this talk, you will receive an email with the Zoom link to access it. Remember to check your spam folder if you don't receive this confirmation email in your inbox.
Please send us a message if you have any questions. We hope you enjoy the talk!
About Gemma Bliss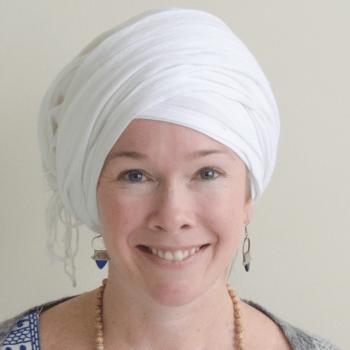 Gemma Bliss has been teaching kundalini yoga since 2010, and practising various styles of yoga and meditation for more than two decades. She has a MA in yoga and meditation from SOAS.
Read more about Gemma
Register your interest
This talk has already taken place, please register below and we'll let you know when it runs next.