Egeria was an enthusiastic and determined female traveller in the fourth century. In this livestream talk, you'll walk alongside her on a pilgrimage to connect with the holy objects of ancient Israel, including those of Jesus and Solomon.
Egeria's account of her pilgrimage to Israel is fascinating, and notable since we have very few writings by women in this period. In this livestream talk, we will use her historical record, alongside other texts, to inform our visualisation of Israel in the 4th century.
Significantly, we will join Egeria on a special moment during her pilgrimage, as she touches and kisses holy objects associated with Jesus or ancient Israel. This moment takes Egeria back to the first century, for a vivid sensory and emotional experience. We'll encounter the wood of the cross, a magic ring associated with Solomon, and more!
Book now to embark upon a rich visual voyage through time and space into an early experience of Israel and the Christian faith.
--
This talk will be recorded. A link to the full video recording will be available for replay to all those who book.
--
Previous participants say:
"Really interesting and presented with academic rigour. Full marks."
"Dr Muir is clearly a fount of knowledge in this area so it was a pleasure to listen to him. It's definitely one I'll want to watch again to help it sink in! :) Thank you for the recording."
"The content of this lecture was very interesting and absorbing. The language was easily understood and being a Christian Spiritualist the words came alive."
"Dr. Steven Muir presented the content very clearly with a lovely flow and thoughtful sequence. He is very knowledgeable, and I felt that he stayed in tune with us, his 'audience'. I really enjoyed it. Afterwards, I was eager for more learning. I'm very happy that I attended. I'm a newcomer, this was my first 'event' / talk at The College of Psychic Studies."
--
This talk will be live in our online classroom
All you need to take part is a good internet connection and a computer with a webcam, microphone and Zoom.
On booking this talk, you will receive an email with the Zoom link to access it. Remember to check your spam folder if you don't receive this confirmation email in your inbox.
Please send us a message if you have any questions. We hope you enjoy the talk!
About Dr Steven Muir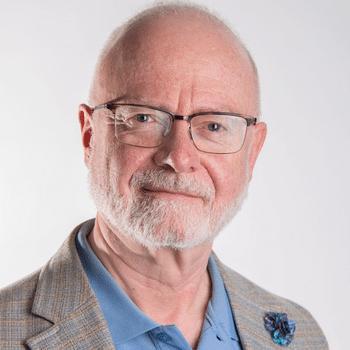 Dr. Steven Muir is a Professor of Religious Studies at Concordia University of Edmonton (Canada). He received his Ph.D. in Early Christian Studies at the University of Ottawa (1998).
Read more about Steven
Buy Now
To secure your place on this talk click book now.
Price: £16.00
Become a member today and you will save £2.00 on your first ticket.
Additional tickets for this event charged at £16.00
Find out more about membership.