We live in a world where happiness is based largely on external factors such as how we are connecting with others; what we get and what we achieve. Peace is defined as freedom from disturbance, a stress-free state of security and calmness.
When the conditions of our lives fail to line up with our expectations, we experience the earthly sensation of pain, fear and suffering which simply block our pathway to peace.
But what if these blocks are assisting us in ways that we haven't been able to see?
Archangel Chamuel's name means 'he who sees the divine'. This angel with celestial vision helps those who are seeking a pathway to peace find what they are looking for. Working on the pink ray of divine love and light, Chamuel illuminates what we need to see, working through the lens of the heart to help us to identify and use and transmute the blockages on our inner pathway to help with spiritual growth.
Through meditation, discussion and visualisation, we will work with this celestial energy who helps us to imagine what it feels like to create a constant sense of inner peace and freedom; to connect with the possibility of living each day in a beautiful state of grace.
'If the ocean can calm itself, so can you. We are both salt water mixed with air.' Nayyirah Waheed

--
We will not be recording this workshop. One of the unique aspects of the College's online events is that they are highly interactive. Participants are encouraged to discuss and share with the tutor and the group. These sharings can be very personal, and some may not feel comfortable with them being recorded.
--

Previous participants say:
"Loved the workshop and Kim is super lovely and a delight to listen to."
"Kim was completely amazing, the way she explains, the way she gives her wisdom and the knowledge she has about Archangel was astonishing."
"I've already booked more workshops with Kim. I am very happy to spend my time in her presence."
--

This workshop will be live in our online classroom
All you need to take part is a good internet connection and a computer with a webcam, microphone and Zoom.
On booking this workshop, you will receive an email with the Zoom link to access it. Remember to check your spam folder if you don't receive this confirmation email in your inbox.
Please send us a message if you have any questions. We hope you enjoy the workshop!
About Kim Pilkington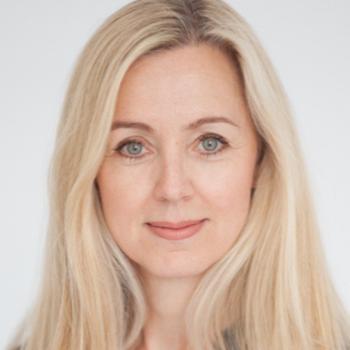 College alumnus Kim Pilkington teaches how to work with the energy of spirit guides, ascended masters and angels to bring through messages of practical guidance, love and hope.
Read more about Kim
Buy Now
To secure your place on this workshop click book now.
Price: £75.00
Become a member today and you will save £20.00 on this purchase. Find out more about membership.