Join Liesl Duffy, Ascended Master Merlin and the Goddesses of Avalon for an online workshop in which you will be transported to the ancient isle of Avalon. Here, you will receive attunements for healing, guidance and protection for your soul mission.
In this online workshop, you will learn how to work with Merlin and the Goddesses of Avalon. They will help you to gain insight into any areas of your life where you feel you need guidance so you can move forward fearlessly. You will learn how to use your intuition and gifts to help you walk the shortest path to higher levels of joy, light and love.

We will be supported by the dragons of Avalon and the angels who work alongside Merlin and the Goddesses in oneness and love.

Some of the goddesses who will be joining us are Cerridwen, wise woman of spiritual transformation and rebirth, Guinevere and Mary Magdalene supporting us with "Hieros Gamos" referring to sacred marriage of our masculine and feminine selves for ascension, empowerment and self-love and to assist us to enjoy fulfilling personal relationships. We will also be connecting to the magic within with Goddesses Morgana and Nimua and will be supported by King Arthur and his knights who serve the light.

This online workshop will consist of guided meditations, healing, channelled messages and practical exercises.
--
Or join in-person:
--
Previous participants say:
"Liesl is very loving and joyful. She is also very knowledge and makes everyone feel special and cared for. Her energy and enthusiasm made the whole experience very enjoyable."
"Liesl Duffy was an exceptionally good mentor, really knew what she was talking about and was very easy to follow and understand. I will be watching for future courses run by this lovely lady. I would highly recommend doing a course with Liesl Duffy 🌻"
"Liesl is the most wonderful teacher, her classes are genuine, warm and amazing. Always looking forward to come back."
"Really interesting and spiritual. Thank you, Liesl."
--
This workshop will be live in our online classroom
All you need to take part is a good internet connection and a computer with a webcam, microphone and Zoom.
On booking this workshop, you will receive an email with the Zoom link to access it. Remember to check your spam folder if you don't receive this confirmation email in your inbox.
Please send us a message if you have any questions. We hope you enjoy the workshop!
About Liesl Duffy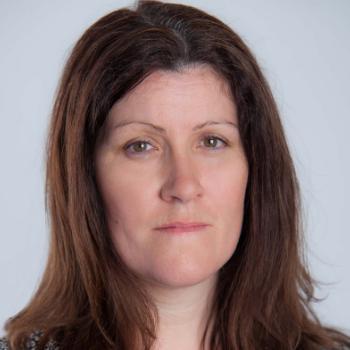 Having trained at the College, Liesl now works with the angels, guides and ascended masters to offer guidance that can assist her clients in all areas including relationships, career, life purpose and spirituality.
Read more about Liesl
Buy Now
To secure your place on this workshop click book now.
Price: £80.00
Become a member today and you will save £20.00 on your first ticket.
Additional tickets for this event charged at £80.00
Find out more about membership.